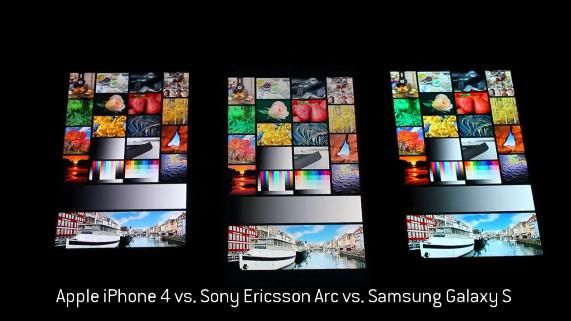 One of the big features that Sony Ericsson is pushing on the Xperia arc is the 4.2-inch Reality display. Having seen it in person it really does warrant much of the praise being bestowed upon it. However, the real question is how does it compare against two of the best smartphone displays currently on the market – the iPhone 4 and Samsung Galaxy S?
GSMArena was on hand to find that it had "more vibrant reds and greens" than the iPhone 4's Retina display, but couldn't match the contrast of the Super AMOLED display. However, the Xperia arc lost points given its poor viewing angles. They found that contrast quickly degrades as the viewing angle widens. Check out the test video after the break.
httpvh://www.youtube.com/watch?v=Tkb1VFmmE7A
Via GSMArena.