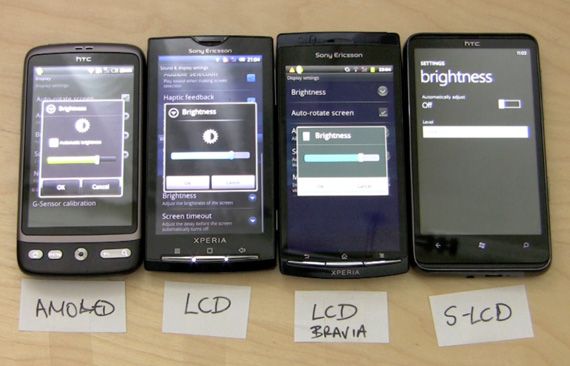 Following on from the last video we showed you, where the Sony Ericsson Xperia arc's display went up against the iPhone 4 and Samsung Galaxy S, we now have another video comparison. This time the arc is going up against three other screen technologies: AMOLED (HTC Desire), LCD (Xperia X10) and S-LCD (HTC HD7).
TechBlog.gr conducted the test using white, black, red, green and blue colour samples, created in Photoshop. They then displayed the same colour comparing all four screens. For our money, it looks like the Xperia arc's Bravia Engine won most of the tests apart from black/white, where AMOLED was the clear winner. Which screens do you think fared best? Check out the video after the break.
httpvh://www.youtube.com/watch?v=qaEk6WkZgKc
Via TechBlog.gr.
Thanks MK!