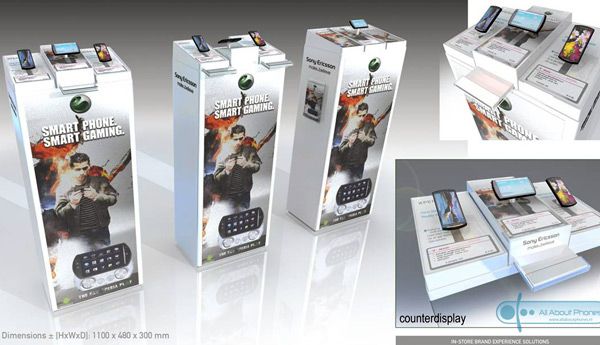 This must be embarrassing for Sony Ericsson, we should give them the official title of the "'worst manufacturer for containing leaks". Not only have we seen a number of leaks across a wide range of upcoming SE handsets, more specifically on the Xperia Play, we've seen hands-on previews and even a tear-down. Now we can add another to the list, as the retail kiosks for the Xperia Play have been exposed.
The leaked pictures show a pedestal with the slogan "Smart Phone, Smart Gaming". They also confirm the handsets name with the stand introducing it as "The New Xperia Play". On top of the kiosk are three mock handsets, one we assume is meant to be the Xperia Play and the other two look like the Xperia arc. Check out a larger picture of the stand below. Also, if you can't get enough of the Xperia Play we've also attached a video from Engadget where they went hands-on with the device in the recent Engadget Show.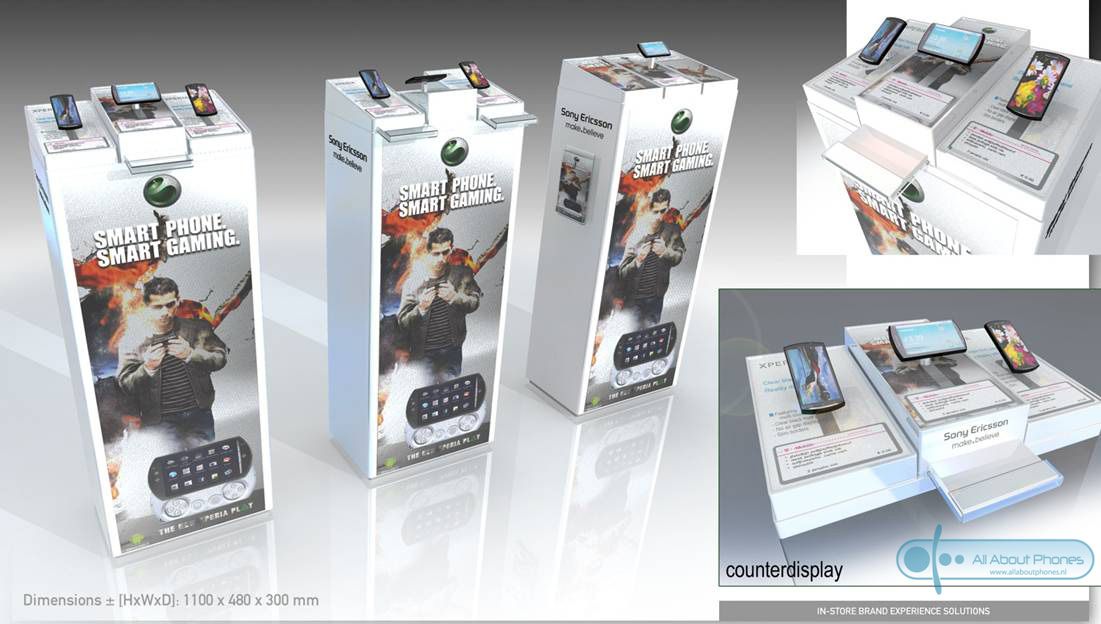 httpvh://www.youtube.com/watch?v=pkDQy3LdB2A
Via AllAboutPhnes.nl.