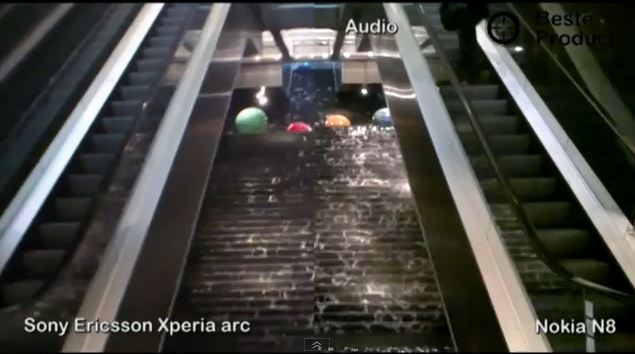 The Nokia N8 is widely regarded as one of the best (if not the best) camera phones on the market. In the video below, the Dutch folk over at BesteProduct have compared the Nokia N8's video recording abilities directly against the Sony Ericsson Xperia arc.
It looks like they used both phones to shoot the same scenes and then spliced the video together to get a sense of which was better. They alternately change the audio stream so you also have an idea of how well each phone captures audio. The Xperia arc looked more washed out than the Nokia N8, but we have no idea what settings were used for either camera. See the video for yourself to declare a winner.
httpvh://www.youtube.com/watch?v=fz6R9cNA3mU
Via BesteProduct.