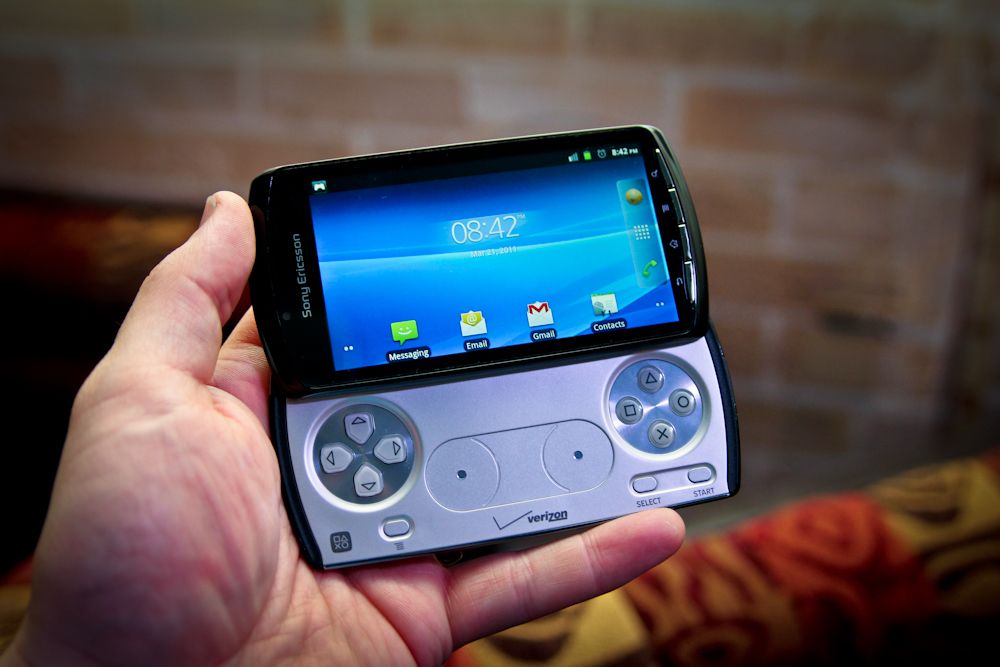 Well we didn't see this one coming. It seems that in order to appeal to the US punters, Verizon's Sony Ericsson Xperia PLAY will launch with stock Android 2.3.2 (Gingerbread) in mid-April. This is in stark contrast to the European/Asian version of the Xperia PLAY which will come with Sony Ericsson's skin.
This means no Timescape and no Sony Ericsson browser. It also highlights that perhaps the Xperia PLAY was really in line to be the next Google hero phone as we reported earlier. We have to admit to feeling a tinge of jealousy given that US folk will be getting a stock Android experience. Although, if it is a success, maybe this is something we'll see globally in a future Sony Ericsson handset.
There is nothing different to the hardware, although the Verizon branding is apparent on the slide out controls. There will also be some Verizon apps on the handset including V Cast and visual voicemail. Like the global version, the Xperia PLAY will launch with six games including Crash Bandicoot. FIFA 10 is likely to be replaced by Madden NFL 11. Other games include Tetris, The Sims 3, Star Battalion, Asphalt 6: Adrenaline and Bruce Lee Dragon Warrior. Check out some previews of the Verizon Xperia PLAY below.
httpvh://www.youtube.com/watch?v=0QztduSaKzE

httpvh://www.youtube.com/watch?v=f4PN0fiGrsI
Via Engadget, IntoMobile, Pocket-Lint and Unwired View.