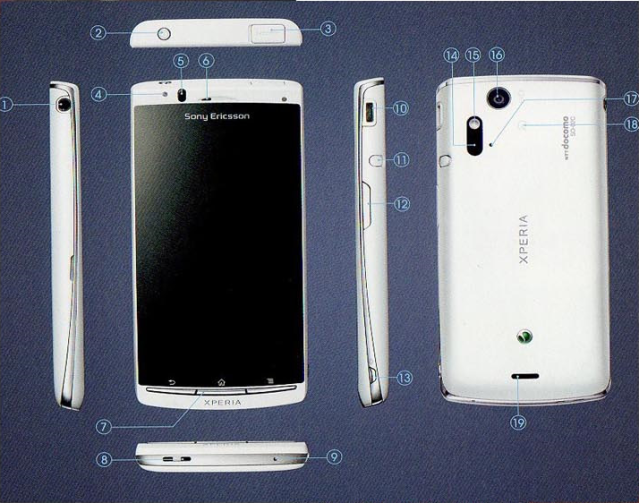 The Sony Ericsson Xperia Acro (SO-02C) is a Japanese tailored version of the Xperia arc that comes with a few extra features including TV Tuner, infrared and mobile wallet (NFC). We recently caught the first glimpses of parts of the handset leading us to speculate that the handset may feature a xenon flash.
Well we've now got hold of a much clearer photo of the Xperia Acro from all angles and we can confirm there is no xenon or dual-LED flash included. The LED flash is the same as used in the Xperia arc, but next to this sits the infrared sensor.
As you can tell from the picture below the handset is thicker than the arc (11.8mm versus 8.7mm) and doesn't feature a concave back. It is also heavier (135g versus 117g) given all of the extra tech its packing in. Apart from that the features are identical to the arc including display size (4.2-inches) and 8MP Exmor R camera sensor.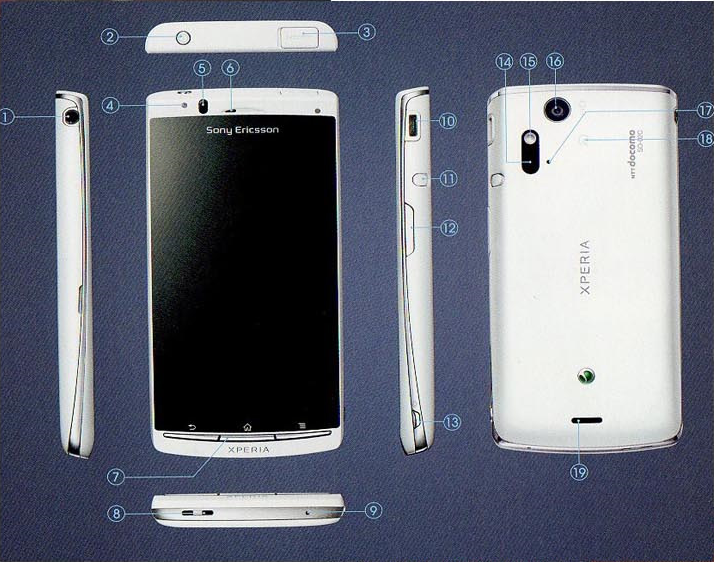 Via Datacider.