Finding a case for the Sony Ericsson Xperia PLAY is a bit tricky, especially given the sliding out joypad. Pouches make most sense for this type of handset, although one issue we've always had with pouches is that it can be a bit tricky getting the handset out quick enough when answering a call.
However, there is one such Xperia Play case that helps in this regard. Mobilefun, retailer of mobile accessories, was kind enough to send over the Sony Ericsson SMA 7110 Pull Cord Pouch for us to review. This case costs £19.95 from MobileFun who apply a small delivery charge on top of this depending on whether shipping to the UK or mainland Europe. Click through for our review.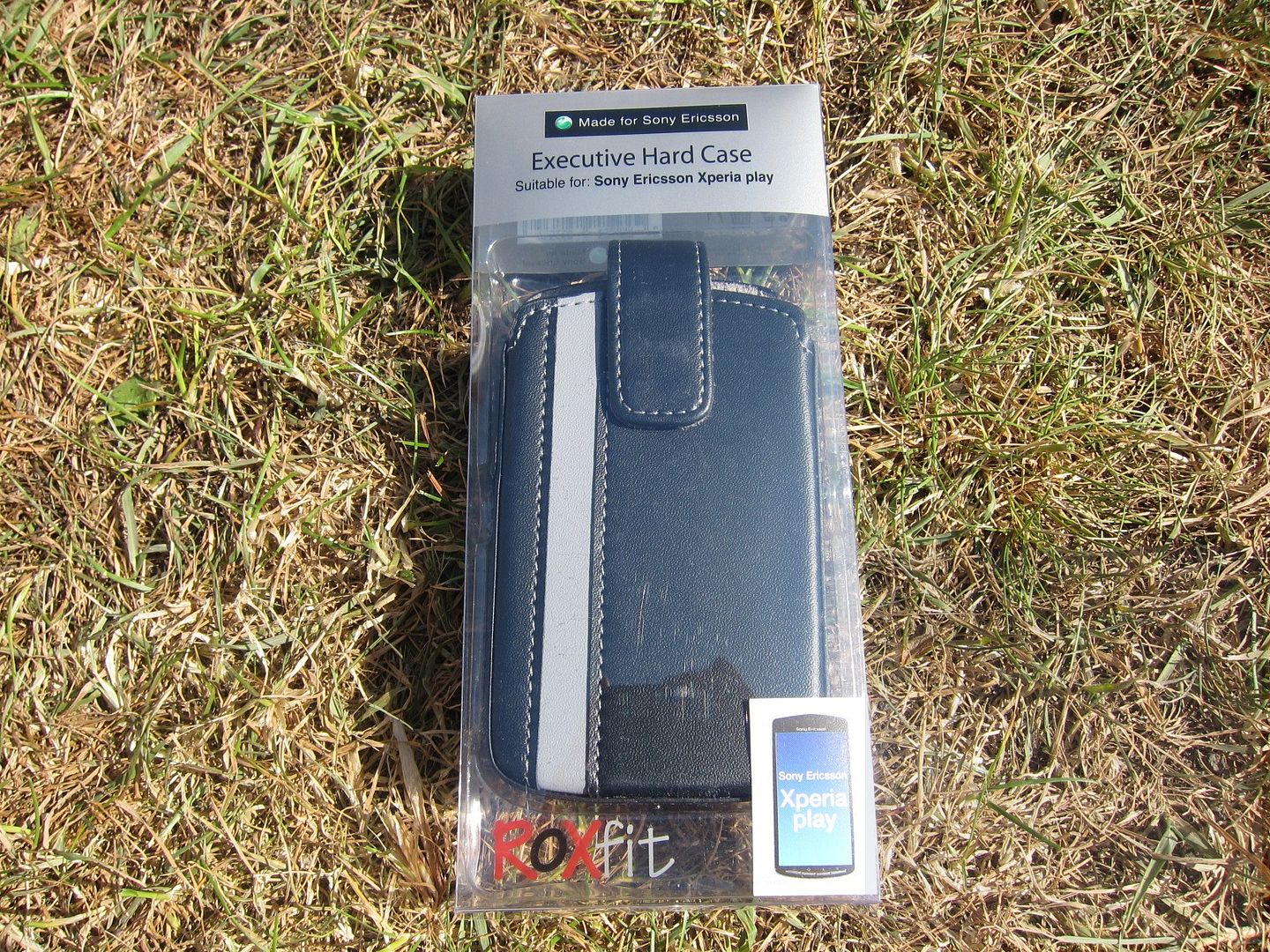 The case is made by Roxfit for Sony Ericsson, hence the 'Made for Sony Ericsson' logo. This is a hard case pouch with a pull cord to easily remove the Xperia PLAY.
The size is a good fit for the Xperia PLAY and crucially is tight fitting enough to ensure that the handset cannot fall out when unlatched.
We do question the need for such a bold logo on the side of the case, something a bit more discreet would have been in better taste in our view. The rubber logo just ends up looking a little tacky.
However, the rest of the case looks very stylish with an outer vinyl scuba material and grey stripe on the front. This is finished with white stitching that gives it a classy look.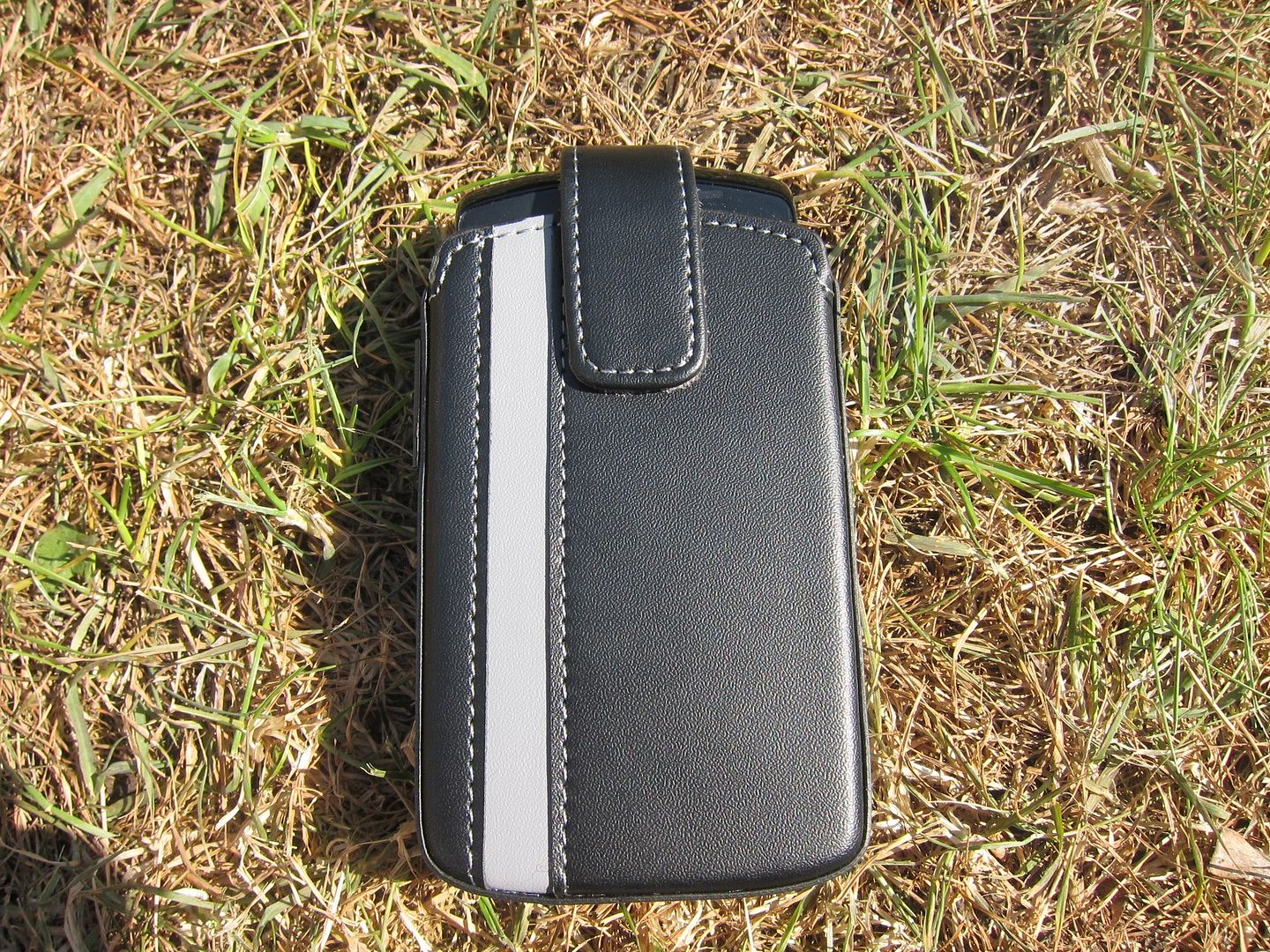 Whilst the pouch does add bulk it is not that much bigger than the handset itself. It's a reasonably snug fit and doesn't feel too difficult to put the handset in or take it out.
One of the great selling points of the case is the latch that also acts as a pull cord. This can be pulled to easily remove the Xperia PLAY and feels reasonably secure to last a long time.
The latch itself has an embedded magnet to secure itself to the case when closed.
The inner has a velvet lining to ensure the case or display will not get scratched whilst inside. Overall, we were impressed with the case and if you want to ensure your Xperia PLAY stays well protected then we can definitely recommend the SMA 7110 Pouch. It is elegantly designed and the hard case will make sure the Xperia PLAY survives the toughest knocks.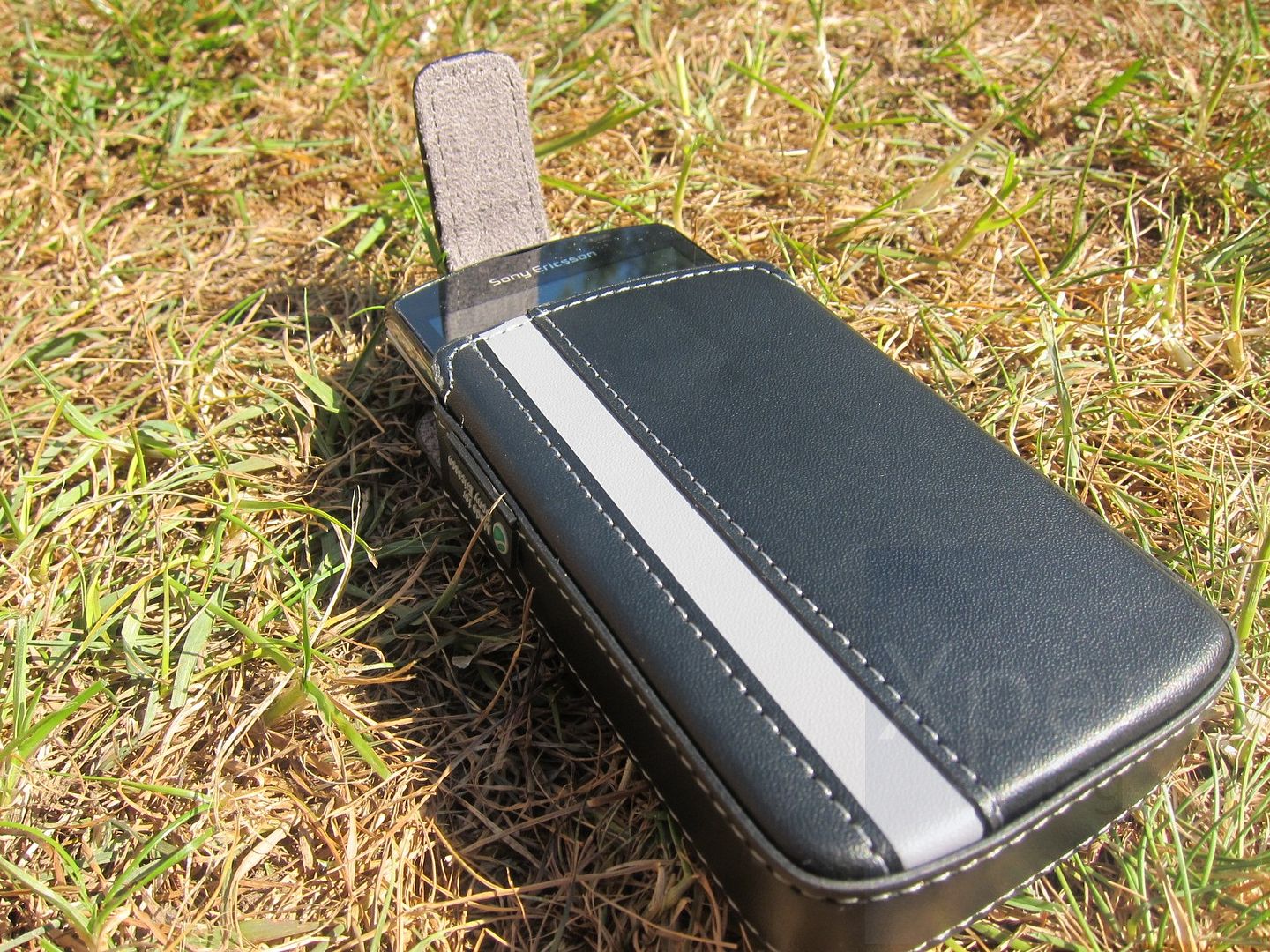 Many thanks to MobileFun for sending through the Sony Ericsson SMA 7110 Pull Cord Pouch case for review!