It has been six months since the Sony Ericsson Xperia arc launched (doesn't time fly!), so we thought we'd mark the occasion with our thoughts on the handset after six months of usage. This is not a formal review, but simply what we like, dislike and where we feel improvements could have been made.
Even though the handset has been on sale for six months, there's no denying that the Xperia arc is still one of the nicest Android handsets on the market. It's got a sexy design, lightweight chassis and a gorgeous 4.2-inch display. However, it's not all rosy, the Xperia arc has a few issues too. Click through for our thoughts six months on.
What we like
Design – As mentioned above, we think there are still very few phones that match the sexiness of the Xperia arc six months into its release. The eye-catching curved concave back, the slim lightweight chassis and that gorgeous display all contribute to a very well designed smartphone. In fact it makes us wonder how the company plans to top it when it comes to next year's flagship. We know that a lot of people probably wouldn't even mind if the design stayed the same but specs were updated. SE wouldn't be the first company to do such a thing, Apple just did the same with the iPhone 4S. Same design as the iPhone 4 but with upgraded internals.
Camera – Much has been said about the 8.1MP Exmor R camera sensor and without a doubt it takes the best low-light pictures from any camera phone we've used (including the Nokia N8). Overall, the pictures may not be as good as the Nokia N8, but for most users they come close nonetheless. The camera functionality is much improved from last year's Xperia X10, you're able to take pictures much quicker in succession for example. We also love the camera UI where you can see the settings and photos/videos you've taken by swiping right/left respectively. Video recording is also very good, now that the stutter bug was fixed by a software update after release. Frame rates are a solid 30fps with good audio quality.
Display – The Xperia arc's display is gorgeous. One of the main reasons for this is that the company has minimised the distance between the glass and display. This gives the impression that what you are seeing is printed on the handset. If next years rumoured SE flagship (720p display) uses the same tech, we imagine the result will be stunning. The Bravia Engine is also a nice addition, although in our use we found it only brought modest improvements. On the plus side, we didn't notice it eating any battery life so you may as well just leave it on.
HDMI output – DLNA is all very well, but we find that it's still a bit quirky to connect with certain devices. The HDMI output in the Xperia arc is a sure fire way of being able to connect your phone to most modern TVs when viewing your photos and videos. The whole system works very easy and with some TVs you can even control the device with your TV remote control.
Battery life – This is probably a contentious point as many users have had problems with battery life. However, we're not one of them and can easily get through a day and half of use before needing charge. For those only managing much less, have a look through these tips that might help.
Performance – The 1GHz single-core processor found in the Xperia arc has probably been one of the bigger talking points since the phone launched. This is mainly due to the fact that there has been a string of phones announced/launched since then that sport dual-core processors. We find performance on the Xperia arc to be perfectly adequate, whether it be gliding through home screens or browsing, this phone is zippy to use. However, Sony Ericsson is losing marketing points as it can't say it has the fastest processor (whether apps or the Android OS is fully capable of utilising multi-cores is a moot point here). Sony Ericsson recognises this too. This is the main reason why they released the 1.4GHz single-core Xperia arc S in our view. A stop-gap measure before it launches its real dual-core smartphones next year.
Speaker quality – The Xperia arc has a single speaker on the back of the handset and it's loud enough for most uses. We are able to watch videos whilst out and about with ease. This is an area certainly improved from the Xperia X10.
Good In ear volumes – In ear call volume was a big problem with the Xperia X10. In fact it was probably one of the biggest day-to-day issues it faced. Thankfully none of these problems are prevalent on the Xperia arc. Quite simply, you won't have any problems hearing the person on the other end of the phone. The second mic helps with calls/noise cancellation in this regard.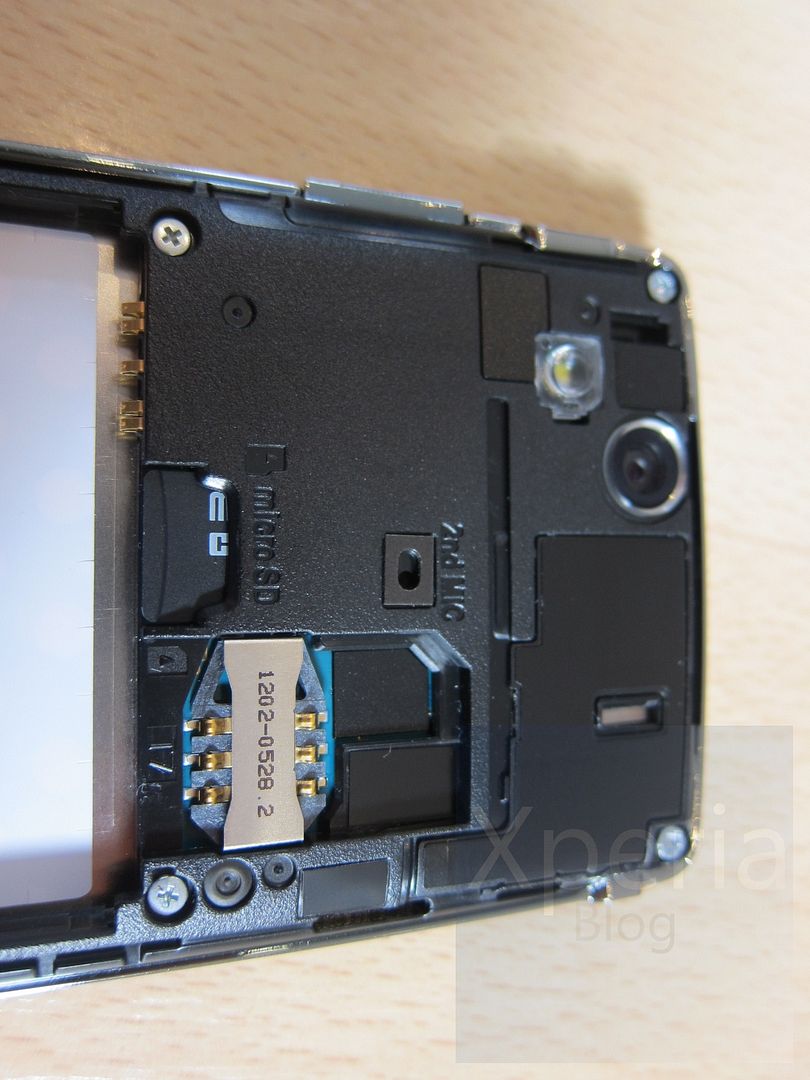 Timely software updates – Sony Ericsson has been delivering on its promise of timely updates. We've had two major updates, the first bringing Facebook inside Xperia and the second introducing Android 2.3.4 to the phone. Obviously everyone will be waiting to see how Sony Ericsson handles the Android Ice Cream Sandwich situation and whether current phones will see the upgrade. We'd bet that they will as long as the phones meet the software expectations.
What we don't like
Small/stiff power button – This is probably our biggest annoyance. The power button is too small and too stiff to depress easily. We thought that over time it would loosen, but it just hasn't happened. The main issue is that the power button is used to lock the phone, so it is in constant use. We haven't seen this in Xperia phones released since, so hopefully SE has learned their lesson in this one.
Small/stiff camera button – Like the above, the camera button is also too small and stiff to be used adequately. As it needs quite a lot of pressure to push down, it introduces shake when taking a photo. It became such an issue that we reverted to touch capture for both taking photos and videos.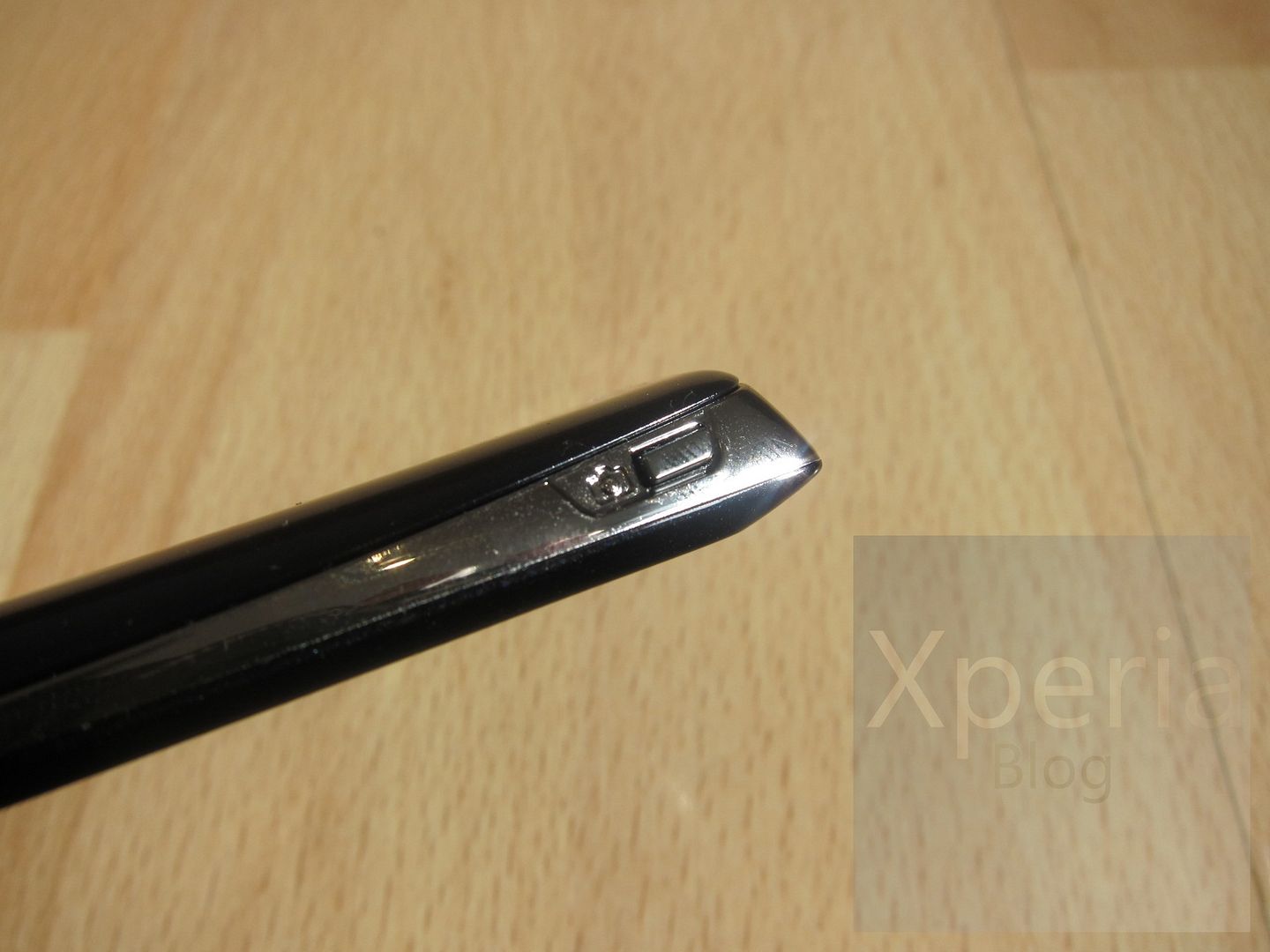 Headphone placement – The Xperia arc's 3.5mm headphone jack is placed on the left side of the handset. In our view, the 3.5mm jack should be either on the top or bottom of the handset, any other position makes the headphone wire jut out at a 90 degree angle to the phone – especially troublesome if the phone is in a pocket.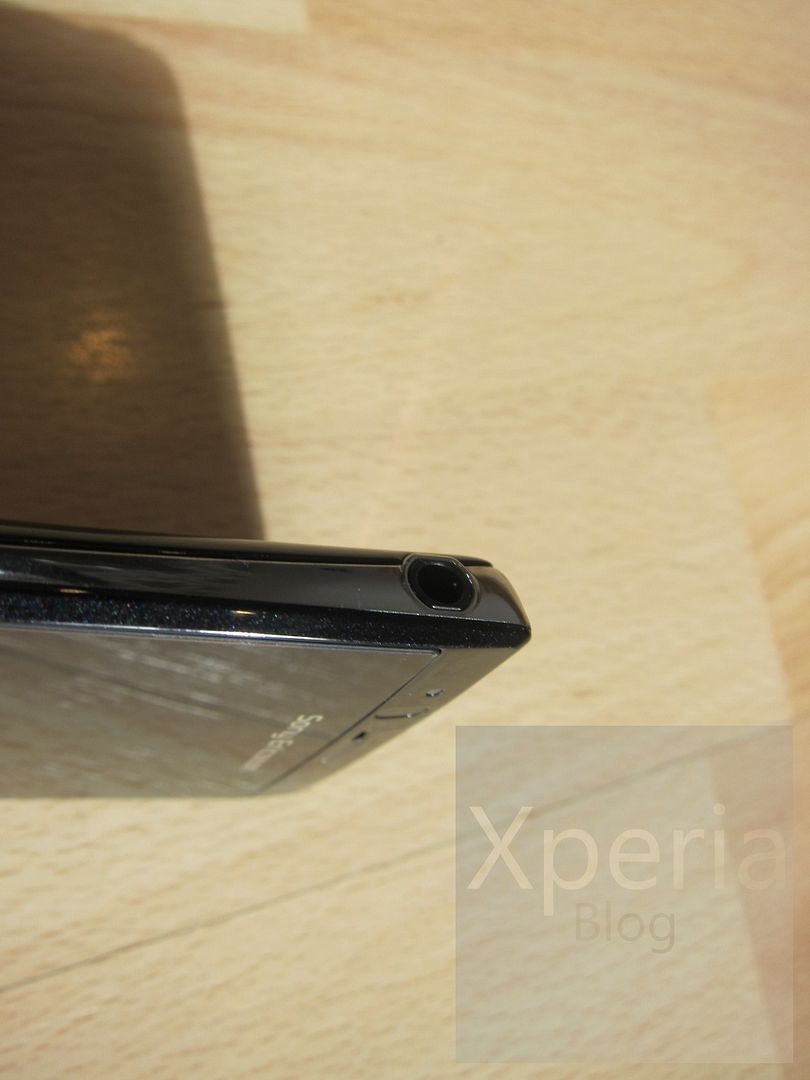 Camera placement – We're probably being a bit picky here, but the camera lens placement on the Xperia arc is a bit awkward. It sits on the edge of the phone which means that a trailing finger can easily obscure the picture if you're not careful. To be honest, once you know it's there it's easily avoidable, but it still causes problems if you ever give the phone to someone else to take a group picture.
Notification light – The notification light on the Xperia arc is small, it's not even small, it's tiny. This means most of the time you need eagle eyes to tell if you've got a message or night. Another problem is that this light is placed on the side of the phone, so if you've got it on the desk (like most people do), you probably won't see it unless it's placed at the right angle. The notification light should be on the front of the phone in our view, which gives you direct sight to the indicator when looking from above.
Chassis defects – We have already brought up this point in a previous blog post in July. However, despite what appears to a widespread problem, we've heard nothing from Sony Ericsson in terms of what it plans to do for affected customers. Our unit suffers from a crack near the power button that appears to be getting worse over time. Whilst it doesn't affect the performance of the phone, it is not something that you should expect in a premium smartphone. We hope that Sony Ericsson will have some kind of solution forthcoming.
Biggest omission
By far the biggest omission for the Xperia arc was the lack of a front facing camera. In a time when video calling services are really taking off (Skype recently launched video calling on Android for example), this is a feature that can put people off this otherwise wonderful phone. The lack of a front camera meant that many people looked to other Xperia phones or another phone altogether. Let's hope the company doesn't make the same mistake with next year's flagship.
Final Thoughts
Okay, so the Xperia arc does have a few issues, but despite this it is a terrific phone. It marries a large display in a lightweight chassis that doesn't feel too big for the hand. The camera is great for what you would typically use a mobile camera phone for and is one of the best on the market.
Probably the best thing, is that if you were planning to buy one now, you could get the faster Xperia arc S for a similar price. This means a much lower performance differential compared to the current crop of dual-core smartphones. Overall, for the money, it is one of the most beautiful phones on the market (across all operating systems) and comes from a manufacturer that is trying to redeem itself with timely software updates. This latter point is very important and should mean the Xperia arc should have a long shelf-life yet.