We have heard (and seen) much of the Sony Ericsson LT26i (Nozomi), the company's 2012 flagship, and now we have come across what looks like the first press shot for the device. The image matches what we have already seen, but this new high-res shot really shows what an attractive device it really is. The phone is still branded Sony Ericsson and you can see the front-facing camera on the top-right. You can also make out the small back, home, menu capacitive buttons on the bottom, highlighting that it will most likely be running Android 4.0 ICS out of the box.
As many of you know, this model is believed to sport a 1.5GHz dual-core processor, 12MP camera, a 4.3-inch display with 720 x 1280 pixel resolution, 1GB RAM, 32GB ROM (no micro-SD slot) and a sealed 1750mAh battery. It looks like a handset to look forward to in this gorgeous white colour, but it will also come in black according to @Ricciolo1. Unfortunately this shot isn't high-res, but you get the idea of what it will look like. Our money's still on the white model.
As well as this, two new pictures have also emerged of what are believed to be new Xperia devices, but we question their authenticity. Both new models are branded 'Sony' rather than 'Sony Ericsson', but they look a bit like fan renders or concepts to us. The phones look very much like SE's mid-range offerings if true, with one of them having an unusual teardrop profile in terms of its thickness. It reminds us of the wedge-shaped Sony S Android tablet, with a thicker bottom compared to the top.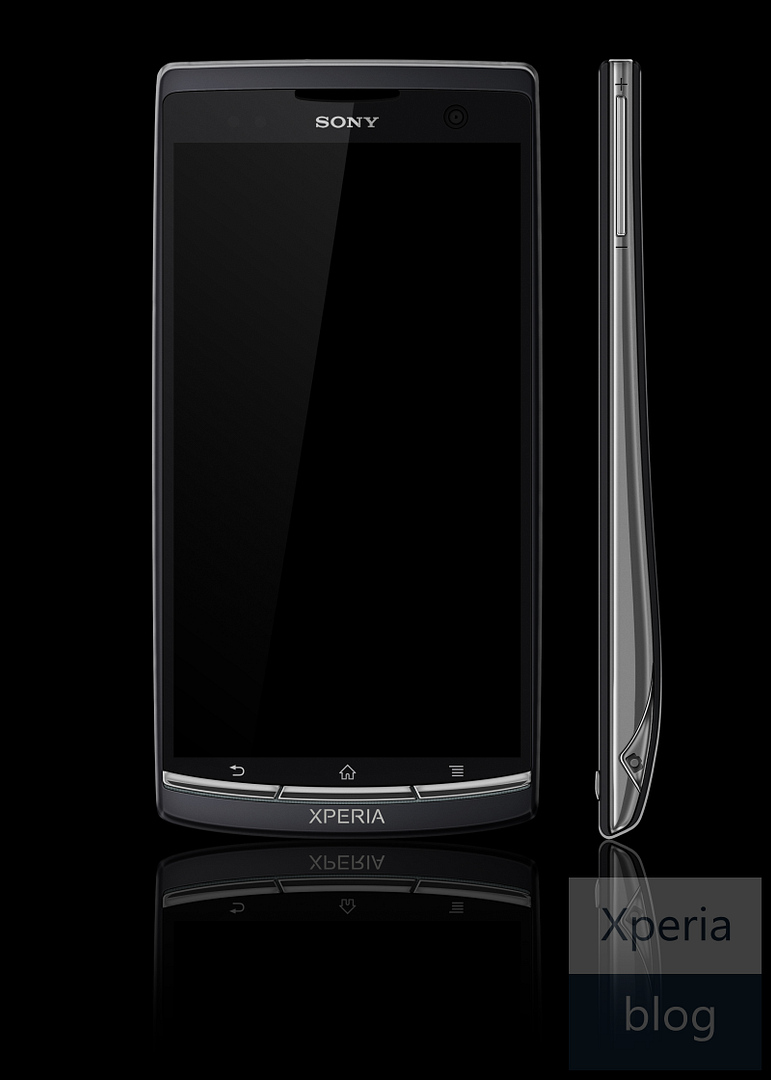 Interestingly, the second Xperia render has the date of 12 January 2012 on its ICS lock screen. This could be in reference to the CES trade show in Las Vegas running from 10-13 January 2012. It is believed that Sony Ericsson will announce at least some of its new Xperia portfolio at that time. If you remember, Sony Ericsson announced the Xperia arc in January 2011 at CES, so we would almost expect at least one new phone announcement at CES 2012.
UPDATE: Looks like all three of these renders are concept photos only unfortunately. We managed to trace the original photos we were sent, which were originally posted by Concept Phones.