Sony Ericsson Russia has confirmed that the Xperia Android 4.0 Ice Cream Sandwich update will start in March 2012. The first update will be for the Xperia arc S, neo V and ray models between March to April 2012.
The rest of the 2011 Xperia range (Xperia arc, Xperia PLAY, Xperia neo, Xperia Pro, Xperia mini, Xperia mini pro, Xperia active and Live with Walkman) will then see the ICS update in late April to early May 2012. This is broadly what we expected, although we're not entirely sure why some of Sony Ericsson's most popular models (Xperia arc and Xperia PLAY) are not getting their updates sooner.
SE Russia says that it is due to the integration of additional features such as the PlayStation Launcher, Facebook Inside Xperia or the four corner UI seen in the Xperia mini family and the Xperia active. It is great to finally have a firm idea as to when we can expect the ICS update and end the speculation. Now all we have to do is wait.
Update: This has also now been confirmed by the SE Product Blog.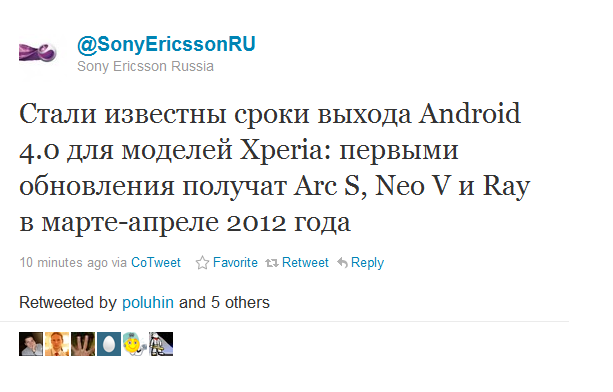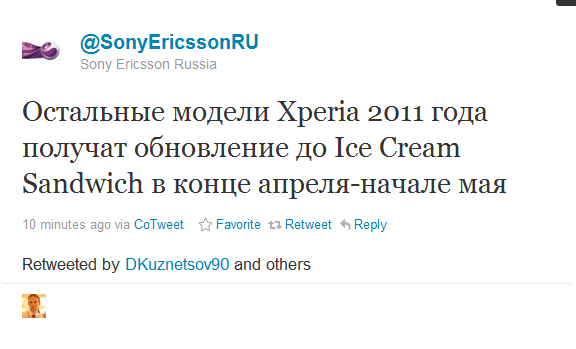 Via Sony Ericsson LiveJournal.