If you recently bought your Sony Xperia S via a mobile operator there is a good chance that it will carry some bloat compared to the sim-free variants. The disadvantage of carrier customised firmware isn't just bloat though, there is also every likelihood that updates will take longer to hit your handset. Mobile operators need to take the time to customise firmware which could mean that new firmware could take days or even weeks longer to appear on your handset.
Luckily for you, we've published an easy guide for you to debrand your firmware. The process is no different to flashing older Xperia handsets, however we thought it was worth posting as there are a lot of new Xperia owners following the Xperia S launch. The instructions below will debrand your Xperia S handset to UK generic firmware. Xperia Blog absolves itself from any responsibility should something go wrong. Please proceed with caution and at your own risk.
Tutorial on debranding your Xperia S
Note: This tutorial does not require you to root your handset, it does not require you to unlock your bootloader and you will not lose your user data.
1) Install drivers for the Xperia S
The very first step is to make sure that your PC has all of the necessary drivers installed for the Sony Xperia S. The best way to do this is to install PC Companion or Sony Ericsson Update Service (SEUS). Make sure you connect the Xperia S to the PC before starting the process to download the necessary USB and ADB drivers.

2) Find your customization number [Optional]
The customization number of the handset identifies which region/carrier customised firmware your handset is running. It is best to start by noting what your existing firmware customisation number is, so that you can make sure it has changed once you complete the tutorial.
Do this by opening the dialler and press the following characters: *#*#7378423#*#*
Access Service Menu > Software info > Customization Version.
In this example we are debranding an O2 UK handset which has the customization number 1257-9042_R7E.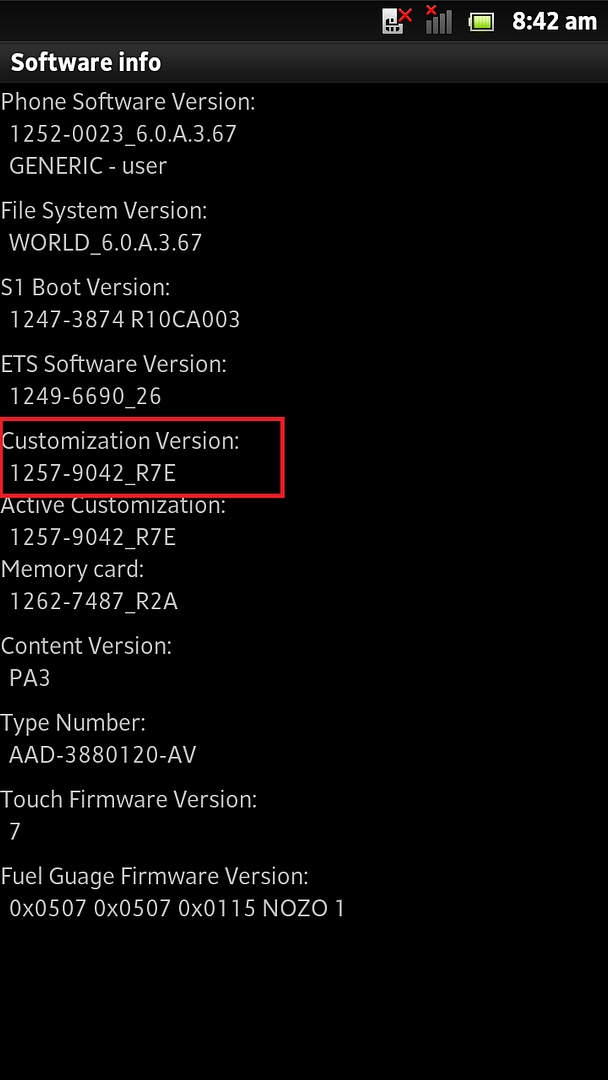 3) Switch on USB debugging on your handset
Switch on the debugging option on your Xperia S. Go to Menu –> Settings –> Applications –> Development –> Tick 'USB debugging'
Also tick 'Unknown sources' under Menu –> Settings –> Applications
4) Install Flashtool
Download and install the latest version of Flashtool on your PC. [Mirror for North American users]
5) Download the generic Xperia S firmware
Download the generic Xperia S firmware from here (312MB). This is version 6.0.A.3.67 of the UK firmware for LT26i handsets. This tutorial will work with a FTF file from any region, so if you have a different FTF file feel free to use it instead of the UK one for this step.
A note of warning: Some browsers like Opera will rename the extension of this FTF file as a zip file when trying to download it. Make sure that the downloaded file has a .ftf extension rather than .zip.
6) Place firmware in correct location on your PC
Place the FTF file in the C:\Flashtool\firmwares folder.
7) Launch Flashtool
Open the Flashtool application on your PC. Click on the lightning bolt symbol.
Select Flashmode and click OK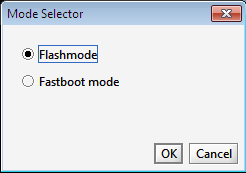 8 ) Select firmware
Select the correct firmware in the left column (LT26, 6.0.A.3.67, 1257-3921). If you uncheck the "wipe userdata" box in Flashtool before flashing, you will not lose any data. Click 'OK'.
9) Connect phone to PC
Turn your phone off. Press and hold the volume down key while plugging the USB cable into your Xperia S.
Ignore the instructions from the pop-up window as these are for a different Xperia phone.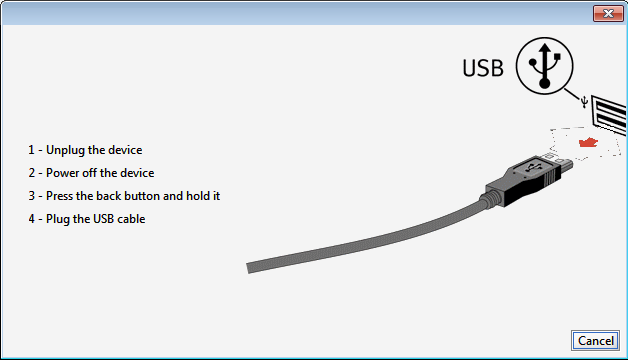 10) Flashing process will start
The flashing process should now start and you should see something similar to the picture below.
Once you see the "Flashing finished" message in Flashtool, remove your handset from the PC and wait until the phone reboots (this may take some time so don't panic).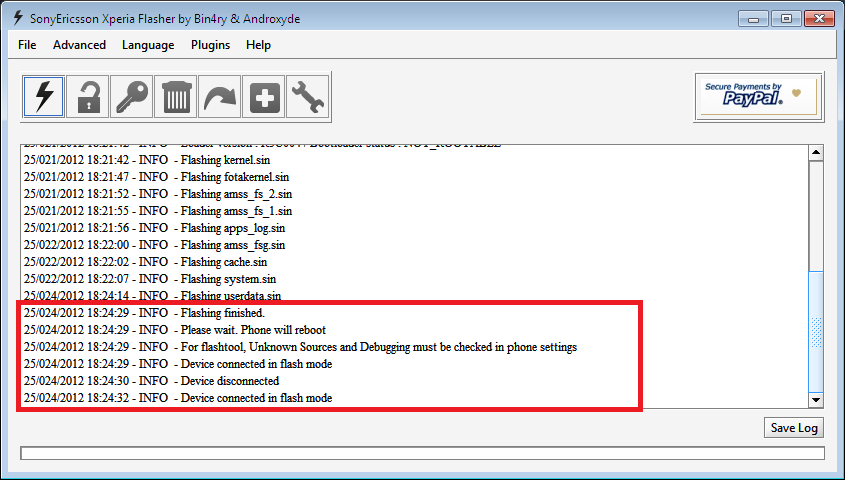 11) Your phone should now be debranded!
Congratulations, your Sony Xperia S should now be debranded! You can check the customisation number as per step 2 to confirm this. In this case the UK generic firmware has the 1257-3921_R5E customisation number.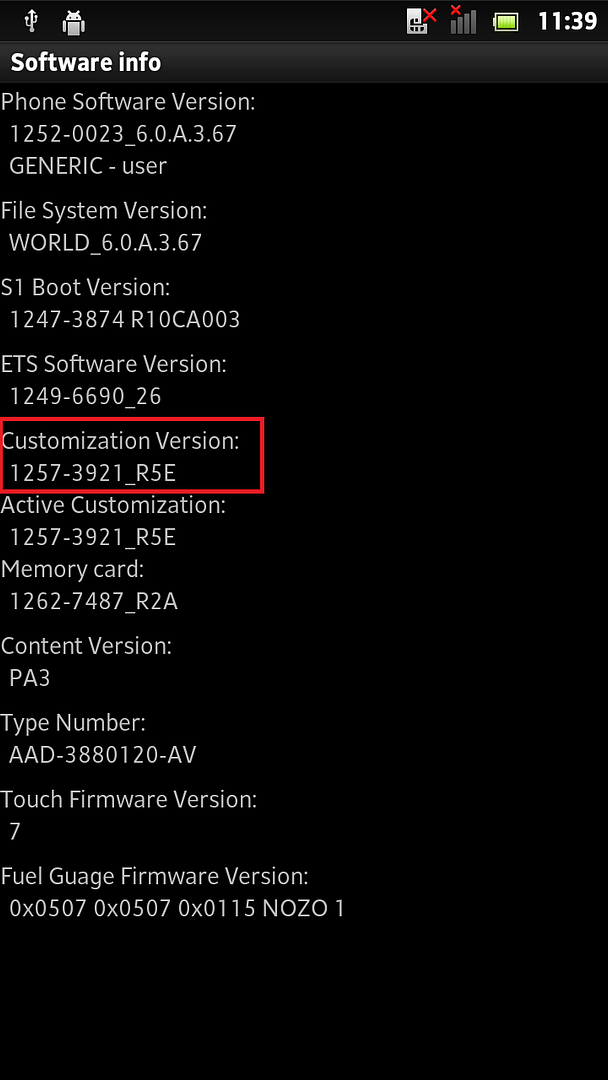 Thanks to xda-developers.
[To join minus, the free file sharing platform, you can use our referral link here. It will provide both us and you with 1GB of extra storage. This will help us to have ample storage to provide relevant download links to our readers.]