We have spent most of today trying out the Android 4.0.3 Ice Cream Sandwich update for the Xperia arc S and wanted to report back on first impressions. The ICS update correlates to 4.1.A.0.562 firmware (as expected) and is using the 2.6.32 kernel. The update does not carry over some of the UI features from the Xperia S, but then Sony Mobile never said it would. What we do have is what seems to be a solid firmware build with no major gripes experienced so far.
Some users have been reporting lag issues, but we haven't seen this on our handset. In terms of performance it is not faster than the Gingerbread builds, but it's not noticeably slower either. Memory optimisation has improved since the beta builds with little redraw when moving from resource-hungry apps. It's too early to report back on battery performance, but we'll come back with a full firmware review later.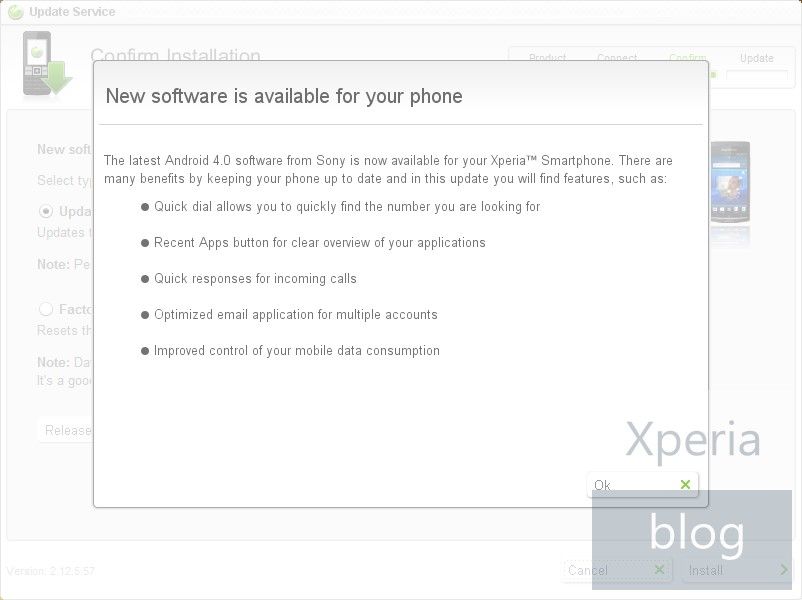 When the phone first boots following the ICS installation a splash screen pops up telling you what's new.
It also gives you a first introduction to the 'Performance assistant', which is meant to optimise performance on your 2011 Xperia by disabling certain apps. From what we can see only two apps are so far included (ANT+ and Facebook inside Xperia).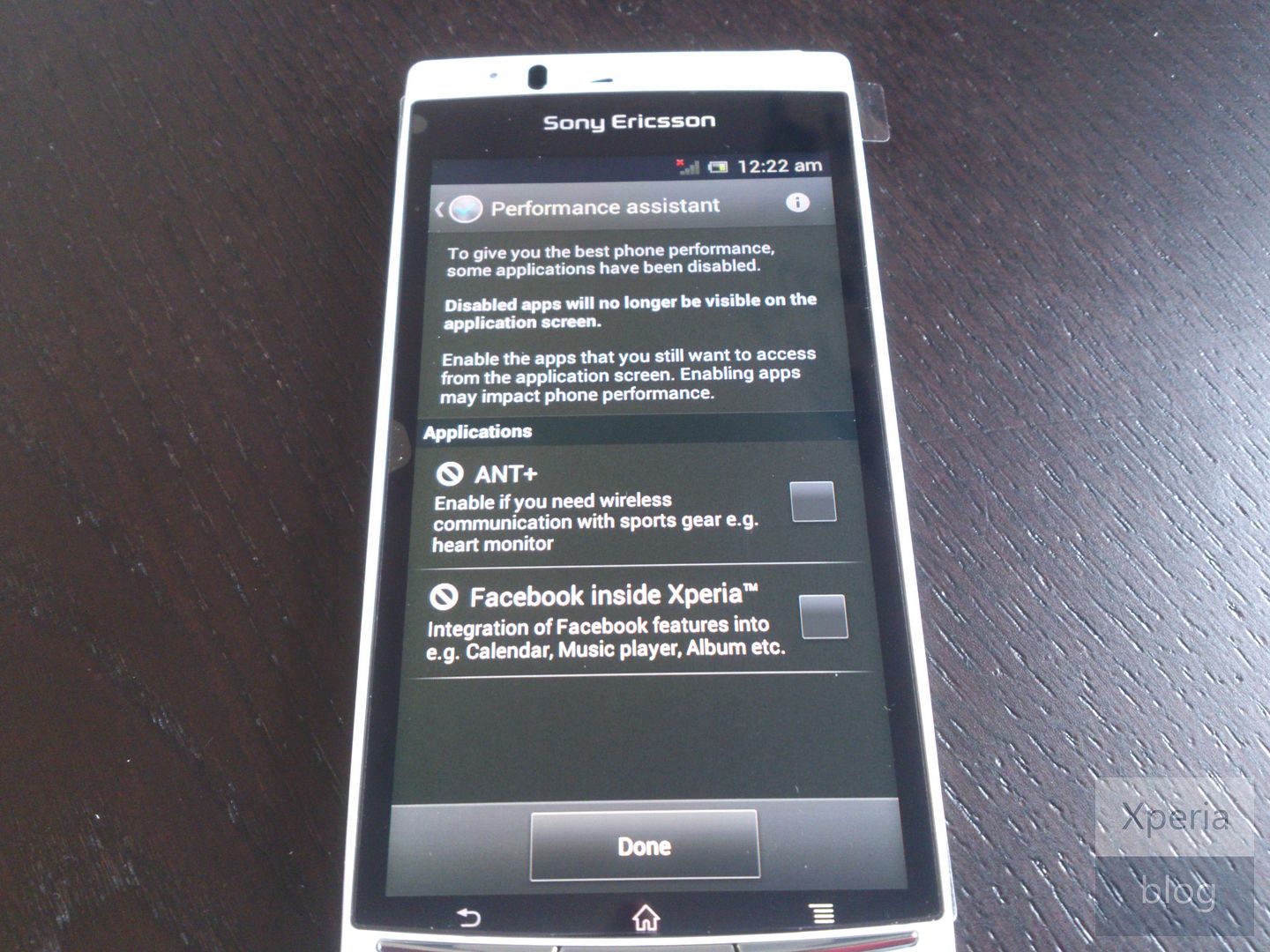 The phone uses firmware build number 4.1.A.0.562 and the 2.6.32 kernel.
There appears to be some inconsistency in terms of what internal storage is reported in 'Settings > Storage' versus 'Settings > Apps'. If anyone knows the reason why we'd love to know! From a fresh install there is roughly 283MB – 293MB of internal memory free.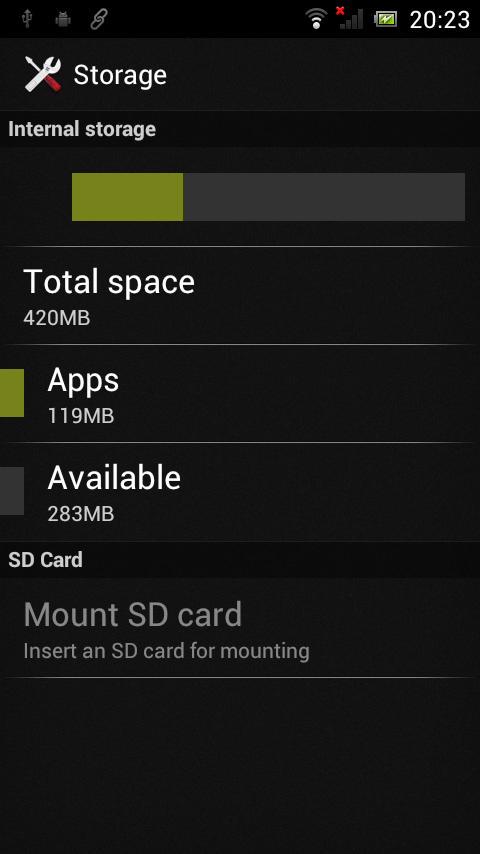 This screen shows the level of free RAM from a fresh install.
These are the full list of apps installed when you first load the Xperia ICS firmware. Many you'll recognise, but there are some new ones such as the ICS Gallery and Performance Assistant.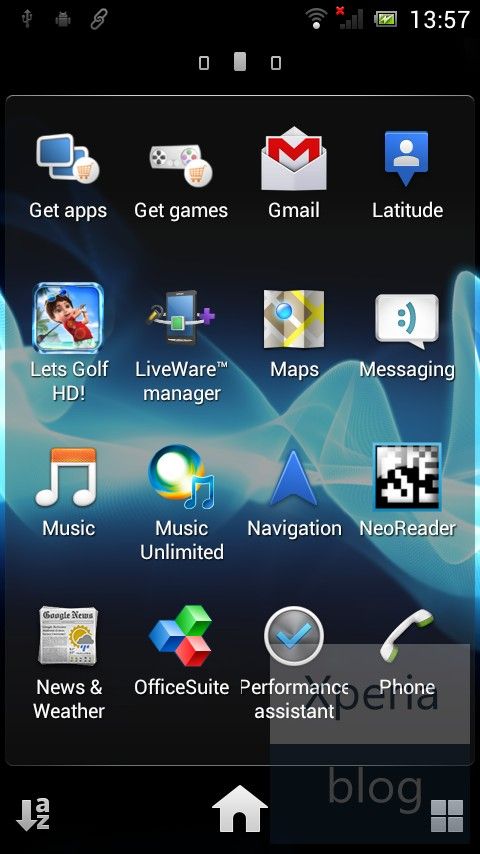 Holding down the power button brings a different menu option compared to the Android 2.3.4 firmware. For those wondering where the screenshot option is, you now have to hold down the power button and volume down at the same time. This has been implemented in the ICS code which is why Sony Mobile removed the option from this menu.
Holding down the home button brings up the cool ICS task switcher. You can use it to switch to a different app or close them by swiping them off screen.
The new Cosmic Flow wallpaper themes are included, however the Live versions that are present on the Xperia S are not included here (most likely due to performance issues).
A number of different widgets are included with highlights including the Gmail widget and ICS calendar app.