Some rumours have emerged recently that Sony Mobile may be abandoning the official Android 4.0 Ice Cream Sandwich update for the Xperia PLAY. The rumour has been sparked by a Sony Mobile software page on upgrading to Android 4.0. It lists all of the 2011 Xperia phones to receive the ICS update, although one phone is missing – the Xperia PLAY.
Looking at it objectively we would say this is a simple case of being a typo. However, there could be a credible reason on why Sony may be thinking twice about releasing the ICS update. When the company released the beta version of the ICS update for the Xperia PLAY, it said it wanted feedback on games compatibility. However, as we reported soon after the beta release there were a number of issues of games compatibility that people were facing.
Given how solid Android Gingerbread is running on the Xperia PLAY, maybe the company has decided that given the sheer number of potential game issues that consumers may face running ICS that they'd be better off without it. Despite this, Sony Mobile has already put a lot of effort in developing the software and we doubt the company would can it at this stage. Also our view is that no user will be forced to upgrade to ICS and Sony has already said that users of 2011 Xperia handsets should think hard before upgrading. Hopefully, we'll get clarity on this issue soon, one way or the other.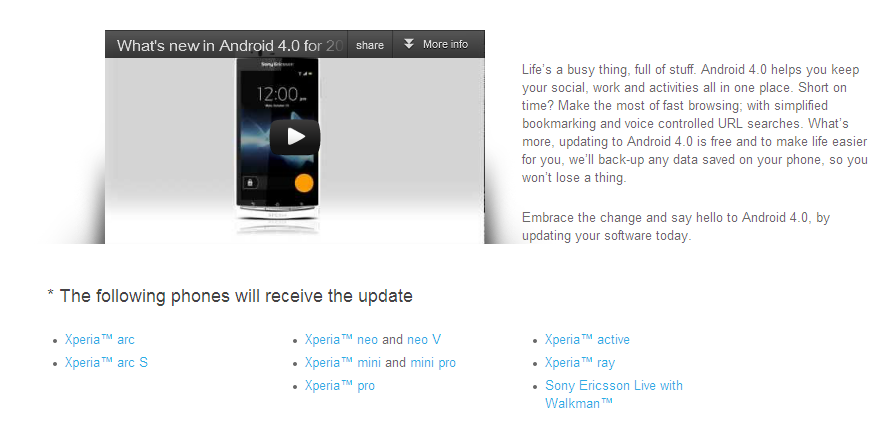 Via Xperia Gamer.