The Sony Xperia SX (SO-05D) went on sale via NTT DoCoMo in Japan today and follows its larger sibling the Sony Xperia GX (SO-04D) that went on sale yesterday. However it appears that due to the popularity of both devices they are already sold out.
The DoCoMo online store shows that you cannot order the Xperia GX at all, whilst the Xperia SX has only one of its four colours (pink) in stock to order online. The DoCoMo online store is selling the Xperia GX for 75,390 Yen (£616, €783, $961) and the Xperia SX for 61,950 Yen (£506, €643, $790).
According to reports coming out of Japan, the only stock in shops are for those that had previously pre-ordered the handsets. Many shops can now only take pre-order bookings and some shops are suggesting that the next stock is expected in September. Judging by the reaction on this blog, there's no denying these are some very anticipated handsets and Sony Mobile must be delighted by the reaction so far. Now can we just have some international launch news for these handsets Sony, pretty please?
Xperia GX – Sold out on the DoCoMo store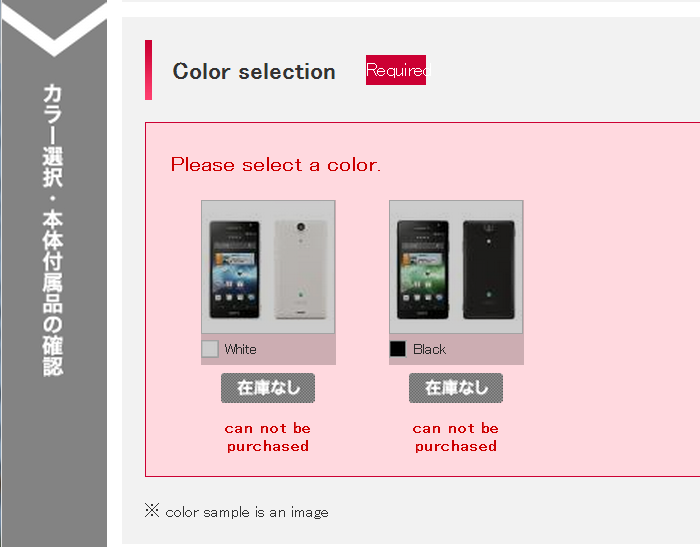 Xperia SX – Sold out on the DoCoMo store in all colours apart from Pink
Via PlusD Mobile and Watch Impress.