The Sony Xperia T (LT30p) has seen a number of features leak in the last few days including the system dump as well as some James Bond wallpapers and ringtones from the special edition version of the handset.
Something else we've seen with the Xperia T is a new boot animation from Sony (see the video below). If you'd like to get this boot animation running on your Sony Xperia then check out our tutorial below. Please note that you're handset needs to be rooted for this to work.

Guide to install the new Xperia T boot animation
1. Root your handset
Your handset will need to be rooted in order to change your boot animation. If you have a Sony Xperia handset running Android 4.0 Ice Cream Sandwich, then please refer to our forum guide on rooting your handset.
2. Download new boot animation
Download bootanimation.zip to your phone. The download folder is fine.
3. Back up existing boot animation
Use 'Root Explorer' or a similar app to navigate to: system > media
Back up (i.e. move) the existing bootanimation.zip to a location on your SD card. Note where you have downloaded it in case you want to change it back.
4. Move new boot animation into correct folder
Move the newly downloaded bootanimation.zip to: system > media
5. Use correct permissions
If using Root Explorer, long press on the file and click on 'Permissions'. Make sure the permissions are set to: r w -, r – -, r – – [or see below]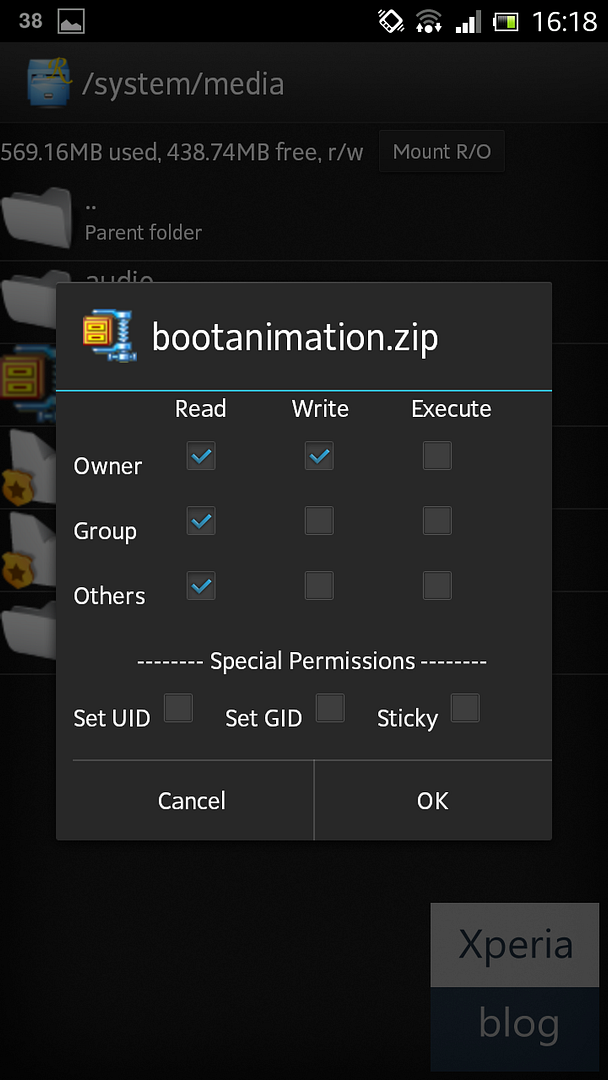 6. Reboot your handset
That's it, simple as that. Reboot your handset and hopefully you should have the new boot animation as seen in the video below.
New Xperia T boot animation
httpv://www.youtube.com/watch?v=jmBhQLWkGwY