Sony will not be happy about this at all, but pictures of the Sony C660X (C6603) handset (codenamed Yuga) have leaked. There are seven pictures in total and everything we have been told by our sources up until now, suggest that these pictures are the real deal.
The site that has leaked the pictures, Android Schweiz, claims Yuga will come with a 1.5GHz quad-core processor, 2GB RAM, a surprising 12MP camera (we always thought 13MP Exmor RS was pretty much a dead cert) and a 5-inch 1080p display. The camera may be upgraded by the time it comes to launch though.

The Yuga comes in a unibody enclosure, therefore do not expect to be able to replace the battery. It will also be the first Sony Xperia phone to come with a glass back, similar to the iPhone 4/4S. The handset design looks elegant with a boxy shape (no arc or NXT features here) and a very thin bezel either side of the display. It has a striking chrome power button on the right side with volume rocker in the middle. A dedicated camera button is also present where you'd expect it to be.
As can be seen in the pictures below, this prototype is running Android 4.1.1, a new kernel version (3.4) as well as 10.1.A.0.XXX firmware, which we already know is Jelly Bean. It all looks like a very nice package indeed and we can't wait to see/hear more. So, would you buy it?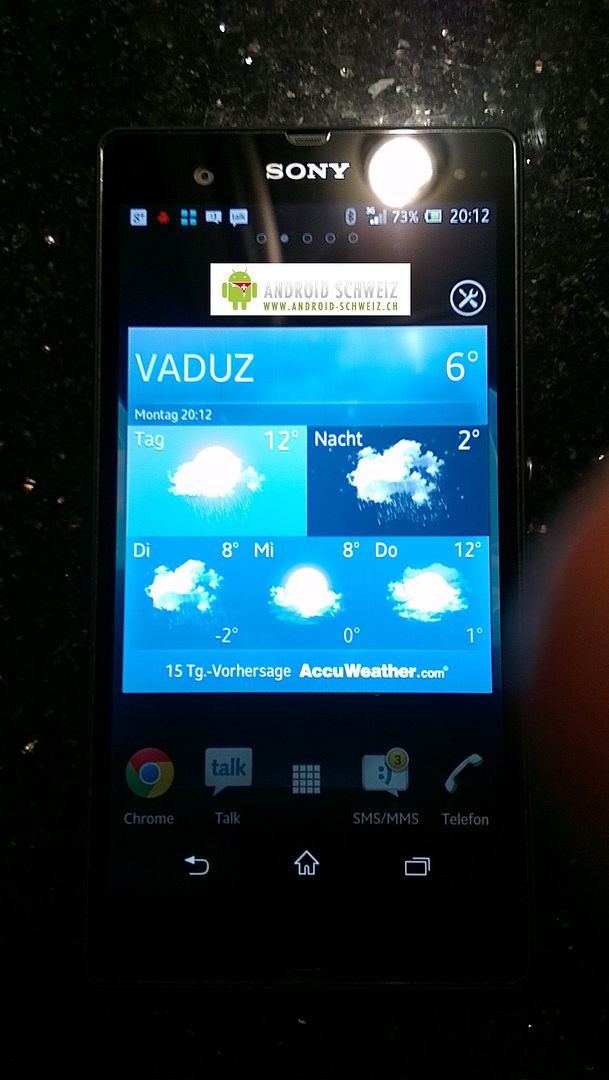 Via Android Schweiz.
Thanks Dacha & Zymo!