We are receiving independent reports that Sony Mobile's new 'my Xperia' service is now rolling out to users in Sweden. my Xperia is a remote security service that helps to locate and protect your Sony Xperia smartphone if it gets misplaced or stolen. We have received reports that it is rolling out to the Xperia V and Xperia S, but we expect it is hitting other handsets too. Version 0.0.A.0.37 of the app is rolling out and is 2.9 MB in size.
The service was initially in a closed beta in the Nordics but the people now receiving the app have not signed up to the beta. The notification message says "You are invited to try our new service", suggesting that Sony Mobile is now phasing the rollout, with a global release planned for Q2. Have you received the my Xperia app? Let us know in the comments below.
myXperia notification on an Xperia V [Firmware: 9.0.1.D.0.10]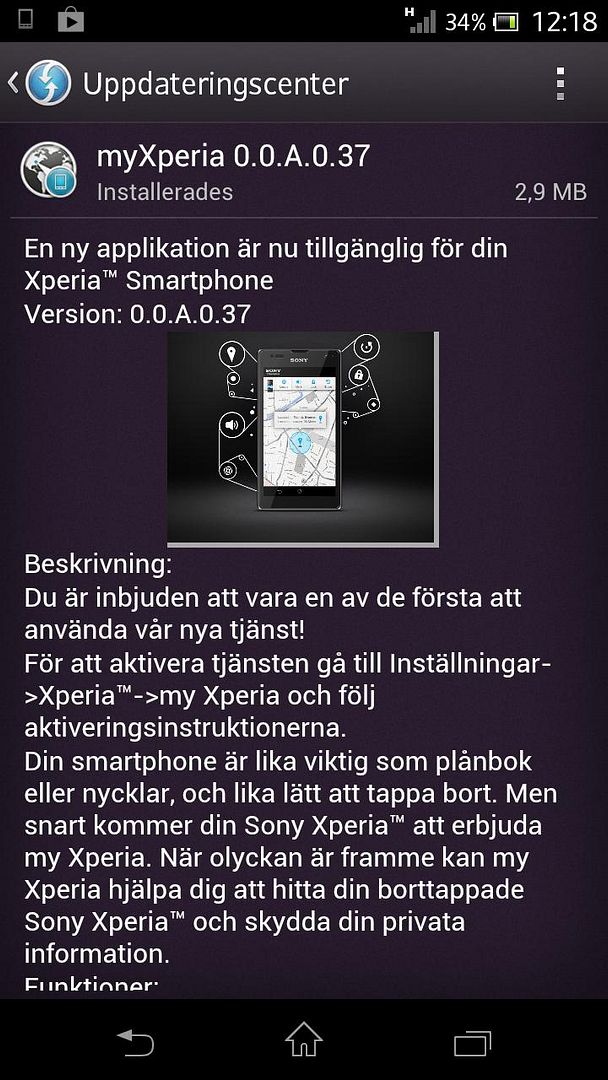 myXperia notification on an Xperia S [Firmware: 6.1.A.2.45]
Thanks Datagubben and shnam!