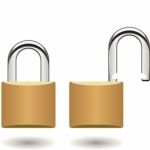 Sony Ericsson plans to open the bootloader across the new range of Xperia Android smartphones. Whilst we wait for Sony Ericsson to provide the official details on how to do this, we thought we'd provide a quick guide on how to find out if your handset has the capability to have its bootloader unlocked.
As a quick reminder, Sony Ericsson said that this will only be available on certain kits (i.e. unbranded models), any phone that is SIM locked won't get access to the bootloader. Other handsets may also be blocked depending on geography. If you want to know for sure if your handset is compatible you'll need to connect to the Fastboot tool as detailed in our step-by-step guide below.
Guide to find out if your bootloader is unlockable
[This guide assumes that you have already installed the necessary drivers on your PC, using either the Sony Ericsson Update Service (SEUS) or PC Companion].
1) Download this Fastboot file [7MB].
2) Unzip this file in a directory on your PC.
3) Turn off your handset.
4) Whilst holding down the Menu key on the Xperia arc (use the Search key on the Xperia PLAY), connect your handset to your PC via the USB cable.
5) The LED notification light should turn blue. At this point you may get a pop up notification asking you to install additional drivers (S1Boot Fastboot). If so, manually install the driver from the Fastboot folder from Step 2.
If this doesn't work, download PDANet, which also contains the necessary drivers. You will find the drivers in the following folder –> C:\Program Files\PdaNet for Android\usbwin
6) Once the drivers are installed, click Start –> Run on your PC and type cmd.exe
7) Type the following: cd [Location]
Hit Enter.
Note: Replace [Location] with the directory where the Fastboot\fastboot folder sits. For example: C:\Program Files\Android\Fastboot\fastboot
8 ) Now type: fastboot devices
Hit Enter
9) If your bootloader can be unlocked you should see an alphanumeric code followed by 'fastboot' as seen in the picture below.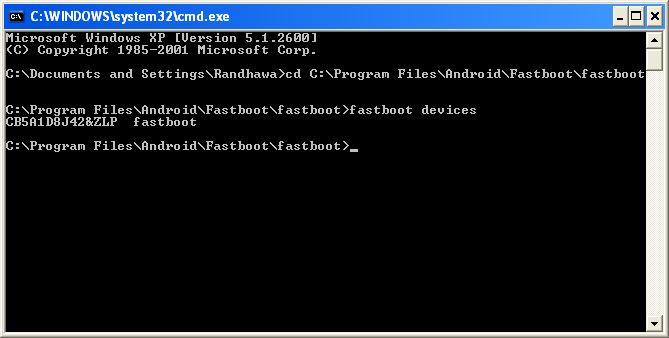 10) If not, sadly your bootloader is locked.