It's time for another of our mammoth roundups and the name cannot be any more apt when talking about the Xperia Z Ultra. We have included hands-on impressions from a variety of sources below with some of the recurring themes being the size of the handset, the quality of the display (the best yet from Sony many say) and the usefulness of pencil/stylus input.
The design gets many positive mentions, adopting the OmniBalance lines of previous Xperia handsets such as the Xperia Z but the slightly more curvier edges with its metallic frame make it more comfortable to hold. However, like the Xperia Z, the black version of the Ultra is a fingerprint magnet. The flash-less 8MP camera is a weak point, but most seem to like the Xperia Z Ultra. The main question remains, where does the Xperia Z Ultra fit for most – smartphone or mini tablet? Click through for full impressions below.

Xperia Z Ultra hands-on roundup
3DNews.ru: (Translated) " The maximum brightness of the Xperia Z Ultra is very high, in the course of our measurements the luminosity of reached 362 cd / m 2. In terms of contrast, it reached 655:1, not a record, but still strong and much better than the Xperia Z. The good news does not end there. The display is not only bright with good contrast, but also very colourful with coverage 11% wider than a standard colour space sRGB."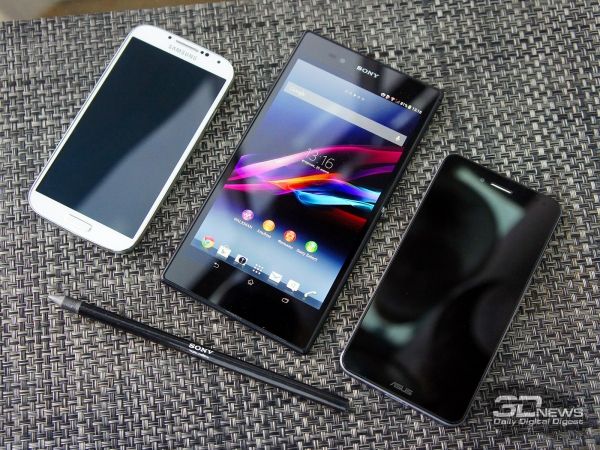 Android Central: This isn't what we'd call a mainstream handset, and using the Ultra one handed can be tricky. Aside from its sheer size, this is partly due to the design heritage it shares with the original Xperia Z – that phone was blocky and squarish, and it's ergonomics suffered as a result. The Ultra's thinner chassis goes some way towards compensating for this, as do its new, curvier sides. But for most users, this isn't going to be a device you can easily palm and operate at the same time. Sony's "Triluminos" display also impresses. Gone are the days of Sony phone screens offering lacklustre colours and poor viewing angles – the company's latest 1080p panel offers rich blacks, wide viewing angles and vivid colours. The Ultra's 6.44-inch panel is right up there with the latest SuperLCD3 and SuperAMOLED offerings.
Cnet: "While the handset's footprint is large, I found it surprisingly comfortable to hold with one hand. The Z Ultra weighs in at a hefty 212g (7.5 ounces), but nevertheless just doesn't feel heavy. Comparatively, the Samsung Galaxy Mega 6.3 weighs 198g (7 ounces) but its chassis is mostly made of plastic materials, which somehow doesn't quite impart the same level of luxury as the Z Ultra. I found the 6.44-inch full-HD Triluminos display to be stunning as well. The colours were vibrant and crisp, and Sony seems to have resolved the colour shift issue I first encountered with the Xperia Z."
Engadget (1 & 2): "The screen has been tweaked to enable input not only through capacitive styluses but also typical graphite pencils, with a new handwriting recognition keyboard available for scribbling notes on the go. In practice, it worked well, with Sony's own windowed mini-apps ensuring we had space to scribble regardless of which app we were running. It did add a few inadvertent spaces here and there, but nothing that some software tweaking couldn't solve ahead of its Q3 launch. Sadly, it appears that there's much work to be done on the camera side. Photos taken in darker environments are surprisingly noisy; and the lack of LED flash here only rubs salt into the wound. The exposure and white balance are not ideal, either; but again, we expect these to be fixed by the time this waterproof phone reaches the stores. Remember: this is still work-in-development, after all."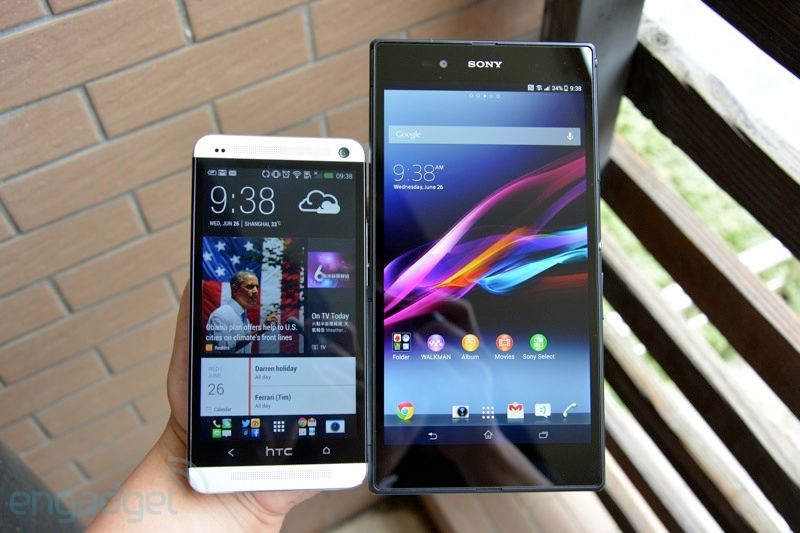 ePrice (1, 2 & 3): (Translated) " One-handed typing is quite a challenge with such a big screen, however Sony thought of this and for the Xperia Z Ultra the keyboard can be reduced to 2/3 of the size, and then moved to the left/right position for easy one-handed typing."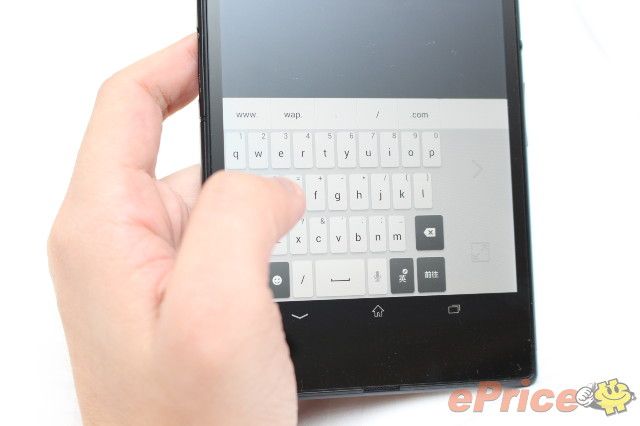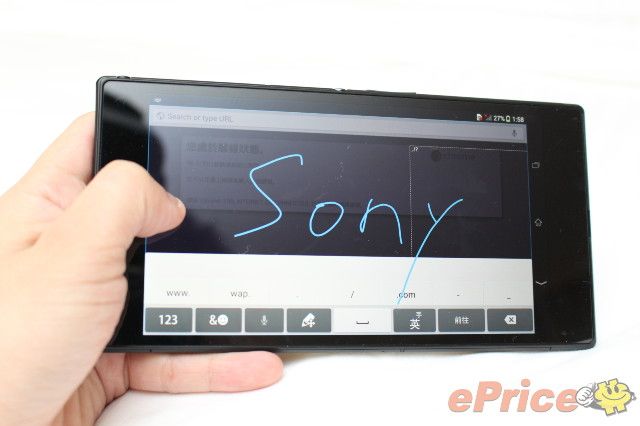 Gizmodo: "In the hand, it feels like a tablet; a really thin tablet at that, but a tablet nonetheless. At 6.44-inches, it's only marginally off the mainstay breed of 7-inch tablets like the Nexus 7, but thankfully its bezel is so small it's significantly more compact, meaning you can pretty easily one-hand it like a phone. Design-wise, it's like an Xperia Z crossed with a Lumia 925. Everything is the same as the Xperia Z — glass front and back with a similar bezel — it's just that the plastic edging has been replaced by a metal band, like the Lumia 925. It's attractive, and feels reassuringly solid in the hand, which is good given you're going to want to grip onto this thing pretty tight."
GSM Arena: " We're glad to see Sony's OmniBalance design again. We loved it on the Xperia Z and the Xperia Tablet Z and we love it here. The sizable Z Ultra phablet has even improved on the already great looking tablet with a brushed aluminium frame running along its sides to give it stability and tempered glass on the back and on the front. Unfortunately, you have to wipe the front and back quite often to keep the Sony Xperia Z Ultra looking good as all that glass is a real fingerprint magnet."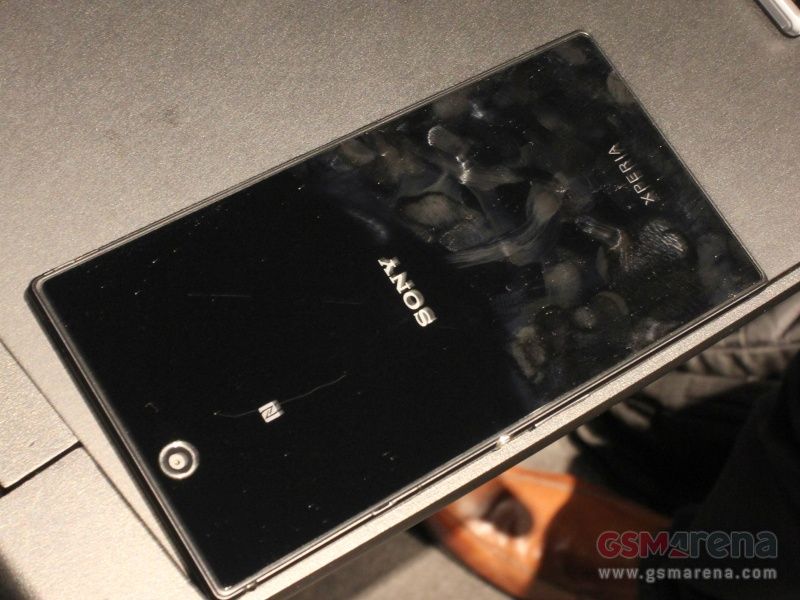 Hardware.info: " Sony emphasized that the demo models weren't running on final versions of the software. Nevertheless, using the phones was a smooth and stable experience. The Xperia Z Ultra will come with 4.2.2. Sony sees the Xperia Z Ultra as a cross between a phone and a tablet. When you turned the device horizontally to landscape mode, the entire Android interface will turn 90 degrees, which is unusual for phones."
HardwareZone.com.sg: "We wondered why Sony did not use matte plastic for the back of the Xperia Z Ultra as it is more resistant to the unsightly smudges and offers a better grip than glass. Sony's own Xperia Tablet Z uses this preferred rear design, so it makes us wonder why wasn't user feedback put to good use when the Xperia Z Ultra was on the drawing board. The signature metallic power button is also found on the right side of the device. Unlike the slightly protruding power buttons found on the Xperia Tablet Z and Xperia Z, the button on the Xperia Z Ultra felt a tad too flat for our liking."

HDblog.it: (Translated) "For the moment the display leaves a lasting impression and is an element that can make us fall in love immediately with this super phablet . The display of Xperia Z is a distant memory and here we are at the highest levels of technology available today in the field of screens."
The Inquirer: "The Sony Xperia Z Ultra impressed us in almost every category apart from its size. It has the fastest mobile processor on the market, it has a great design and the screen is among the best, if not the best, on the smartphone market today. We're just not sure that the phone's 6.4in screen is going to appeal to buyers, although we did say the same about the Galaxy Note 2."
ITProPortal: "Super-svelte chassis or otherwise, there's no getting away from it – the Xperia Z Ultra is big, too big perhaps. Measuring 92.2mm across, it was a struggle to hold it with one hand and day-to-day operation is likely to put your paws under considerable duress. It also weighs a fair bit more than rival phablets – Samsung's 5.5in Galaxy Note 2 tips the scales to the tune of 180g, while the Ultra is more than 30g heavier at 212g."
Know Your Mobile: "This humongous device has a sheen of brilliance about it provided by its excellent display and sumptuous design. Whether its size will leave it festering in the hinterland of not-quite-smartphone, not-quite phablet, is not yet clear. Without question, the display is stunning – colour saturation is impressive and images are crisp and detailed. Video playback was a particular highlight with Sony's X-Reality technology ensuring that watching multimedia content is a treat for the eyes."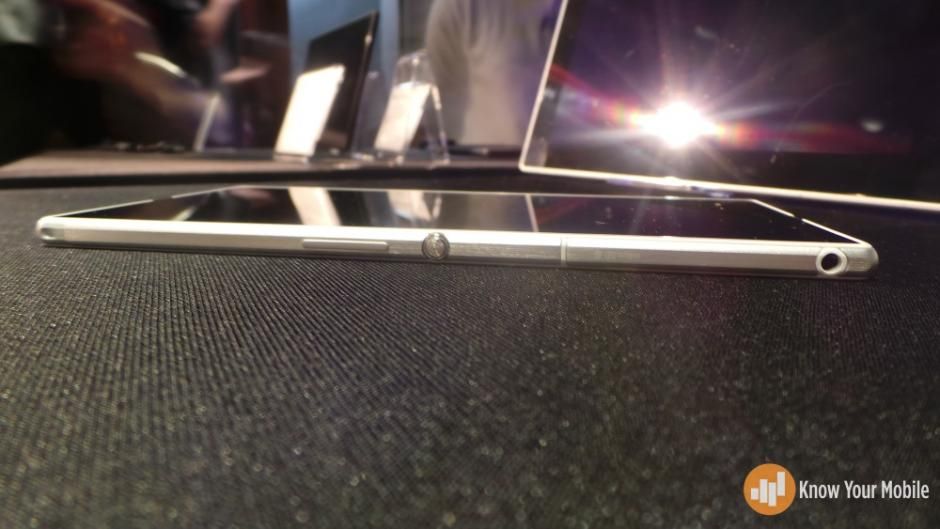 Mobile Choice: "It's great that the Xperia Z Ultra is super thin, but can it fit inside your pocket? Well, we managed to squeeze it inside our baggy jeans, but it was poking clear at the top. We also reckon that climbing stairs with this thing in our pants might 'cause us a mischief', as our gran would say. Definitely best off stashing the phone in your jacket or bag."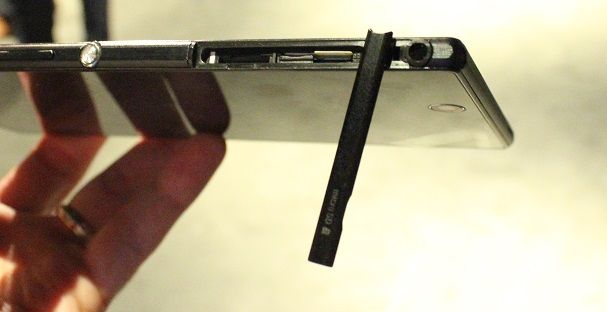 Mobile-Review: (Translated) "Usually before each presentation, we pretty much more or less know what will be discussed when it comes to Sony. That is, we are hard to impress. At this event, Sony managed to surprise. I have not heard for a while journalists murmuring "wow" when the Sony Xperia Z Ultra was removed from the hosts jacket pocket. And the truth is, wow."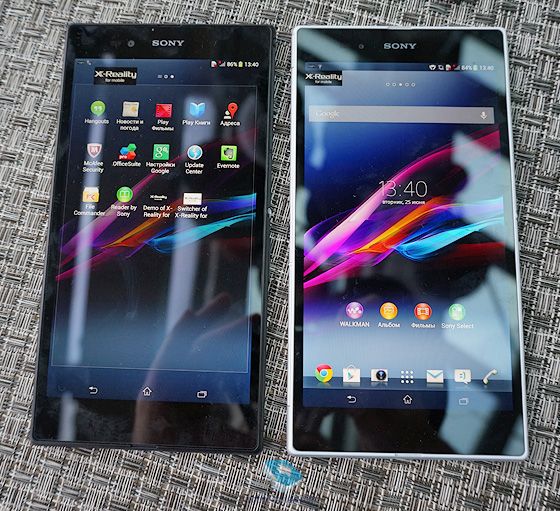 MobileTelefon.ru: (Translated) "Phone is thinner than the Xperia Z and this is clearly good for him. Despite the huge size, it does not feel too great and is convenient. The company wanted to make a smartphone is not wider than a normal passport, and they got it – literally the same size joint to joint. Of course, it does not fit in every pocket phone is so long."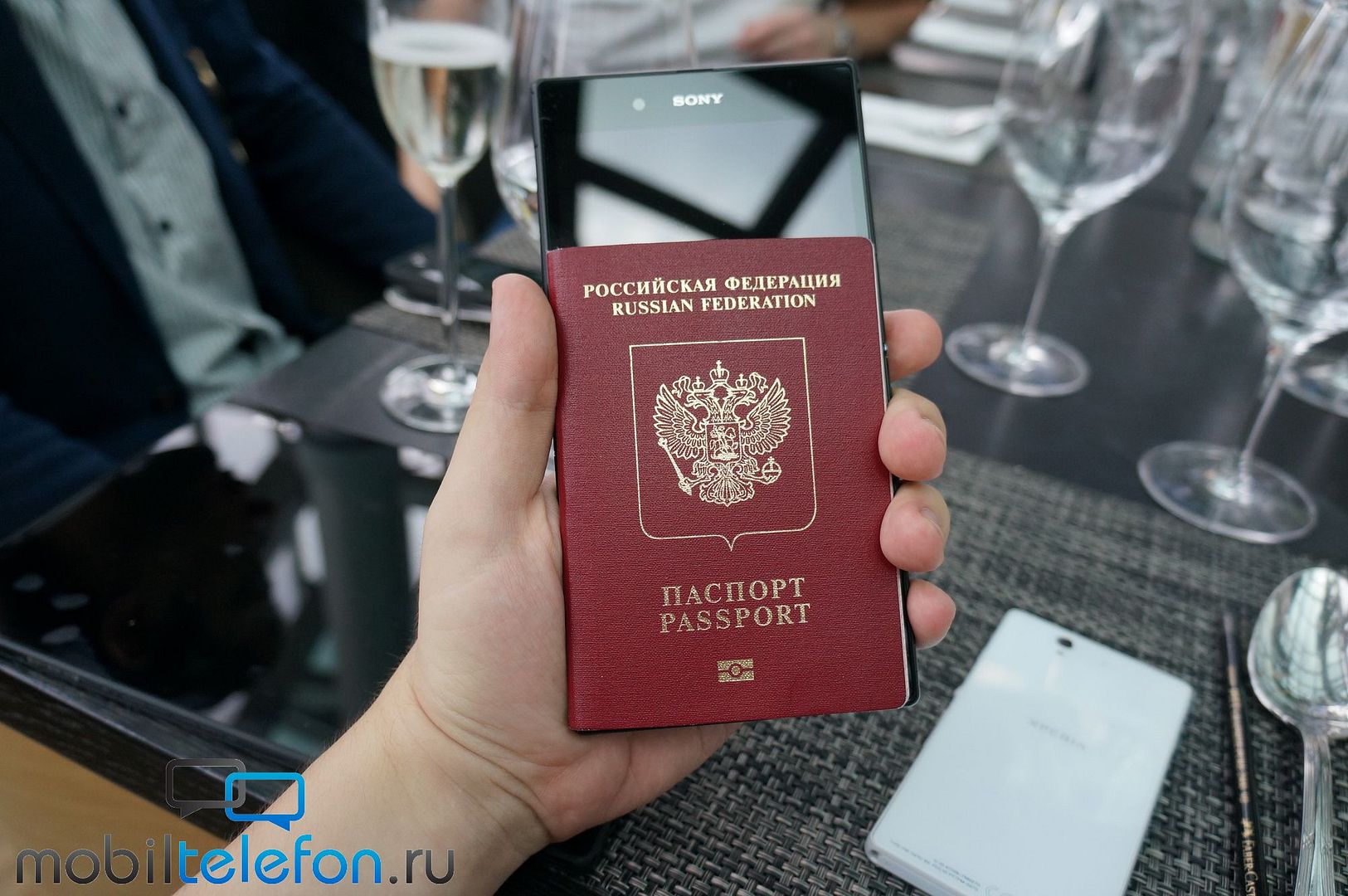 PC Pro: "Sony reckons it's the slimmest big smartphone on the market. We're not going to disagree: the Ultra is just 6.5mm thick, yet despite the dimensions, there was no hint of weakness across its aluminium frame and glass rear. It's a remarkably sturdy piece of kit, and Sony hasn't just concentrated on making its latest Xperia feel solid – it's comfortable to hold, too. The brushed aluminium borders aren't quite as angular as the original Xperia Z, and don't dig into your palm in quite the same way. Its 212g weight is high for a smartphone, but then we'd expect a little bit of extra heft for a device this big."
Pocket-Lint: "Although we've seen a number of great displays this year from the likes of the HTC One, the Sony Xperia Z Ultra has a display that impresses. As a device for browsing the web or watching movies when on your travels, those 6.4 inches obviously give you plenty of space to play. It also looks impressive from the content we've seen so far, but bear in mind we've yet to see how it performs with our own content, or out in daylight conditions."
Recombu: "The thinness comes at a price. A notable omission is the lack of flash alongside the 8-megapixel Exmor RS sensor, which will upset some photo enthusiasts looking for a larger phone. Having spoken with Sony though, they confirmed this decision due to a focus on slimness and screen."
SoyaCincau: "In one word, the 6.4-inch full 1080p HD (about 344ppi) display is gorgeous. Sony's Triluminos technology produces vibrant, natural colours with a wider colour spectrum while the X-Reality engine enhances sharpness and detail especially when viewing images and videos especially the ones that have been compressed after being uploaded to the internet. It is something you have to view for yourself to appreciate. Viewing angle has been improved as well. Unlike the Xperia Z where blacks appear washed out especially when viewing at acute angels, the display on the Z Ultra is great to look at from any angle. On screen movement appears natural thanks to a fast refresh rate and details a pin sharp whether reading text or viewing an image."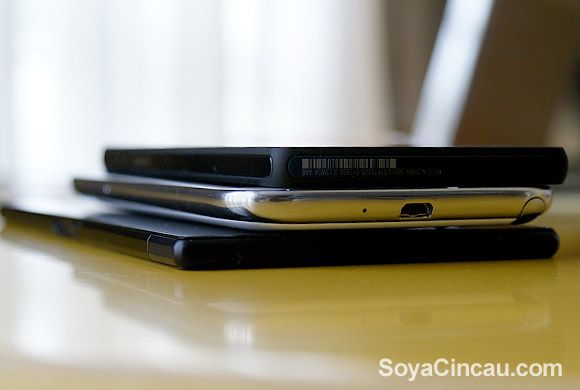 Stuff.tv: "Don't. Seriously, don't. Look at the picture below. Do you want that to be you? Of course you don't. Get the Smart Bluetooth handset for goodness' sake."
T3: "While the customer base seems to confirm that people do indeed want giant phones we're more of the view that if you do buy one then it has to at least feel as though it's offering something that a smaller phone can't. Nowadays just having a bigger screen won't cut it. While the Xperia Z Ultra should be praised for being a pioneer by offering such a high-resolution screen in a waterproof package you never really feel like it's actually aimed at solving any questions. Whereas the Note 2 offers a stylus and family of dedicated apps this really does just feel like a giant phone, creating more problems than it does solve them. That said this is only based on spending a short hands-on with the Z Ultra so hang tight for the full review to see if we end up falling in love with its titanic charms."
TechCrunch: "First impressions: there's no getting away from the sheer size of this beast. The Xperia Z Ultra is a mammoth. It's huge, crazy huge. It looks more like a mini tablet than a phone when you see it wielded in anger, which likely explains why Sony has felt the need to make a dummy handset accessory (powered by Bluetooth) so you don't have to hold this slab up to your face. Doing that is going to invite ridicule unless you're one of those Ballmer-sized business men with hands the size of dinner plates."
TechRadar: "The waterproof element to the Sony Xperia Z Ultra is obviously one of the high points, and as such the little doors that seal in the ports are back in force. However, they're intriguingly not used on the headphone jack, with Sony working out how to make it so the water gremlins won't destroy your sound."
TrustedReviews: "The main concern we have with the Xperia Z Ultra is battery life. The 6.44-inch HD screen will doubtless be thirsty and we hope the 3,000mAh battery can cope. The smaller and lower resolution Galaxy Note 2 packs a 3,100mAh battery and has great battery life so we hope the Z Ultra can compare. As with the rest of the Xperia range it will come with Sony's Battery Stamina Mode to make the most out of battery life."
V3: "While we were really impressed at how good the display looked running these technologies, during our hands on we were far more interested with the unnamed technology that let us make notes on the screen with regular pens and pencils. The tech let us take notes using a regular, wooden HB pencil, removing the need to carry around a custom and expensive stylus, like the S Pen peripheral used on Samsung's Galaxy Note devices. While this may sound small, we're thinking the ability to pull any old pencil or pen out to start taking notes on the Ultra's crisp and suitably large screen could be a welcome boon for any business user looking for a portable notepad replacement."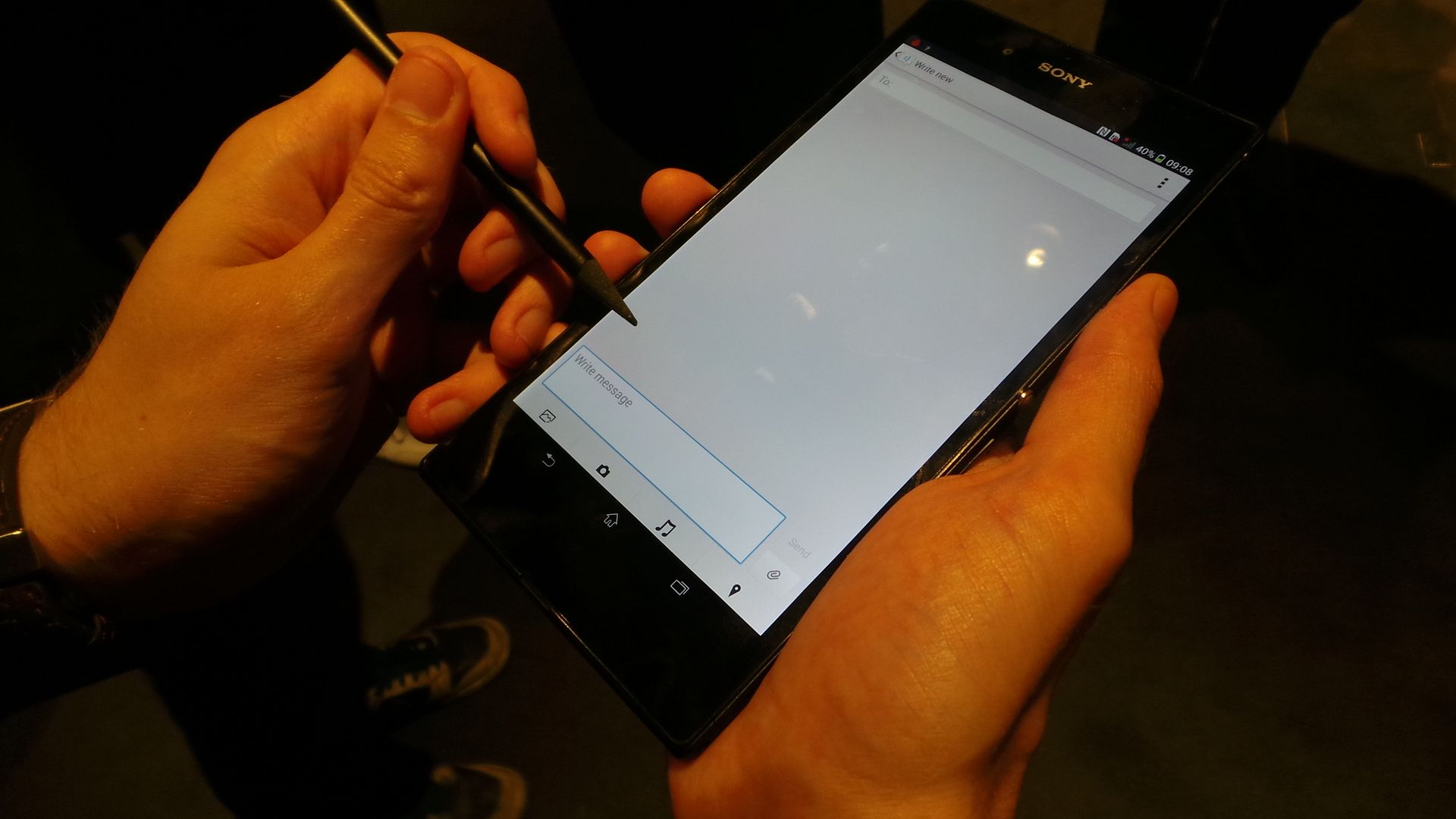 The Verge: "The original Xperia Z was already pushing the boundaries of reasonable handset dimensions with its 5-inch screen, but the new 6.4-inch Z Ultra categorically breaks past them and strays into the territory of small tablets. That's not necessarily a bad place to be, as it allows Sony to insert a sizeable 3000mAh battery and provides a big old canvas for stylus input — which the company is pushing in a big way with this new product. You just have to be cognizant of what you're getting yourself into when purchasing an Android slate that makes 5-inch devices look positively compact."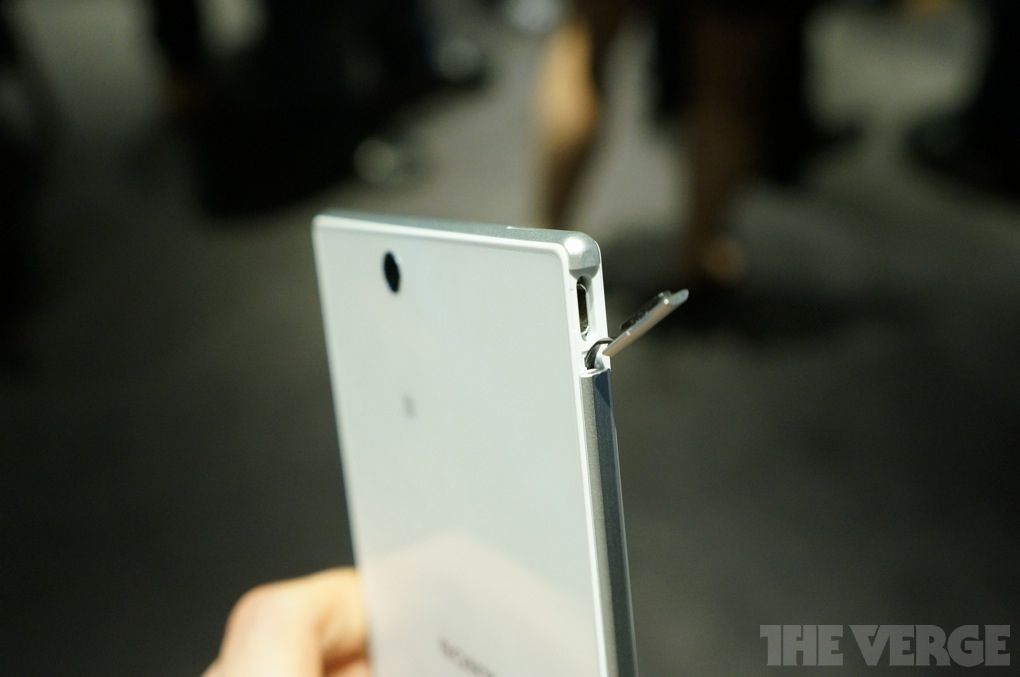 What Hi-Fi: "The front and back are made of tempered glass, framed by a band of aluminium. Despite its size, it's actually nicer to hold than the original Xperia Z thanks to rounded edges. We're finding it difficult not to keep coming back to the phone's massive footprint. Whatever Sony's intentions, it certainly feels more tablet than phone. This is for people more likely to text, browse or watch films than make phone calls. Sure, you can make calls as well as any other phone, but you'd look (and feel) ludicrous."