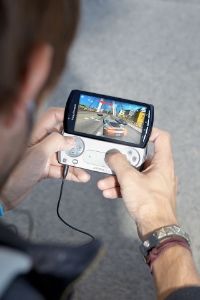 Sony Ericsson is helping to spearhead some exclusive game content (rather than PS1 rehashes) for the Xperia Play. Sources close to Pocket Gamer says that exclusive games are already in development and will launch within the next 12 months.
Titles developed exclusively for the handset will be able to show off the mix of touch screen and tactile controls to best effect. It is likely that these titles will help to keep the handset competitive months after launch, especially in terms of its appeal to gamers.
The developer(s) who are working on these titles are unknown right now, although Gameloft is likely to be one of them suggests Pocket Gamer. Sony Ericsson is doing all it can to entice developers to the platform, having also released compatibility with Havok middleware.