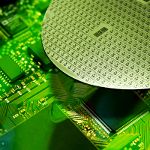 Today sees the launch of the HTC Sensation, a 4.3-inch Android handset with a dual-core Snapdragon processor clocked at 1.2GHz. It is due to launch in Europe in the next month or so along with the Samsung Galaxy SII, which also sports a 1.2GHz dual-core processor. In fact, most manufacturers seem to have outlined their dual-core offerings including Motorola with the Atrix and LG with the Optimus 2X and Optimus 3D.
All of this got us thinking about Sony Ericsson and its current Xperia line-up. All of the announced handsets are single-core only, yet having played with both the Xperia arc and Xperia PLAY it doesn't feel like speed is a concern. Both handsets are very fast and handle most actions with ease.
SE is rumoured to announce a dual-core handset later this year, but is it too late in your view? Is having a dual-core handset important to you right now or are you willing to wait? Do you feel that SE launching the new Xperia range without a dual-core offering was a mistake or are they playing the market right and waiting for the Android OS & apps to be dual-core optimised before jumping in? We'd love to hear your thoughts below.