We have already seen some high-resolution leaked pictures of the Sony Ericsson LT26i codenamed 'Nozomi' in the past, but we've now got another round of shots that are worth looking at. These hands-on pictures are from ITProPortal and include some angles not seen previously.
The top of the handset had not been pictured before, it holds the power button and 3.5mm headphone jack. We're glad to see the headphone jack back at the top of the phone, like on the Xperia X10, versus the side of the phone like the 2011 flagships (Xperia arc and Xperia PLAY). One side of the handset has HDMI, volume control and a dedicated camera shutter button, whilst the other side has the micro USB port. The pictures aren't the clearest, but it looks like all ports will be covered by a flap.
The picture of the back of the handset confirms the use of a micro-SIM, sealed battery and no microSD support. There are more pictures that show Nozomi side-by-side with the Xperia arc S. Nozomi is boxier, taller and marginally wider too. It will be interesting to see how that extra handset length feels in the hand ergonomically.
This particular version was running Android 2.3.7 (which all 2011 Xperia handsets are likely to be updated to) running the 2.6.35 kernel. The phone scored 2219 on the Quadrant benchmark. Strangely the Quadrant benchmark shows the handset as running only one core at 1.5GHz. The benchmark does list the chipset as MSM8660, which we know is a 1.5GHz dual-core chip.
Other confirmed details include 1GB of RAM and a 720 x 1280 resolution display. We also expect the handset to feature a 12MP camera and at least 8GB of internal storage. There are rumours that Nozomi will officially be called Xperia HD on release. We expect it to be announced at CES 2012 next week. Stay tuned.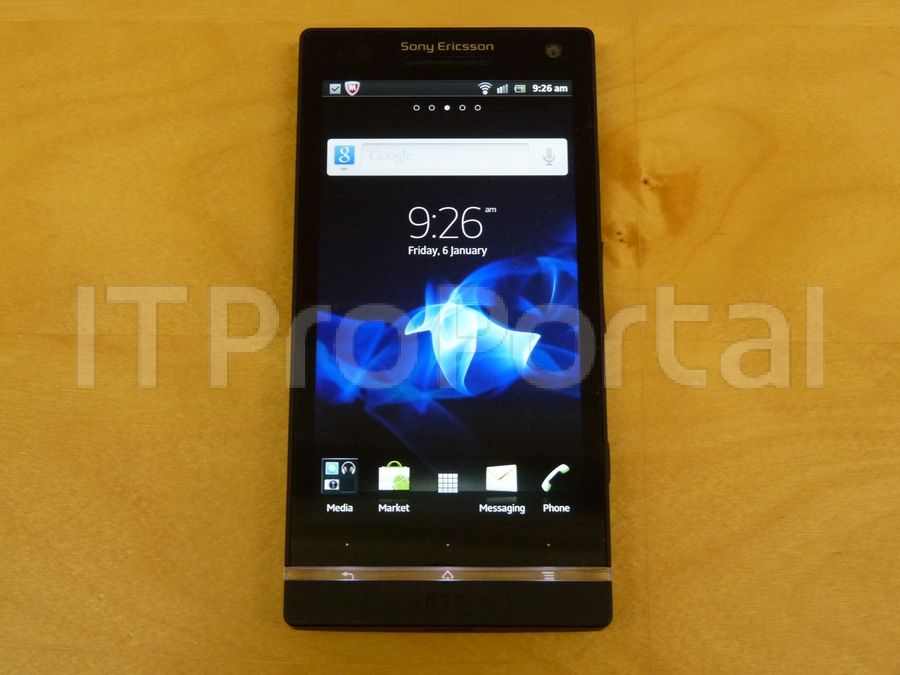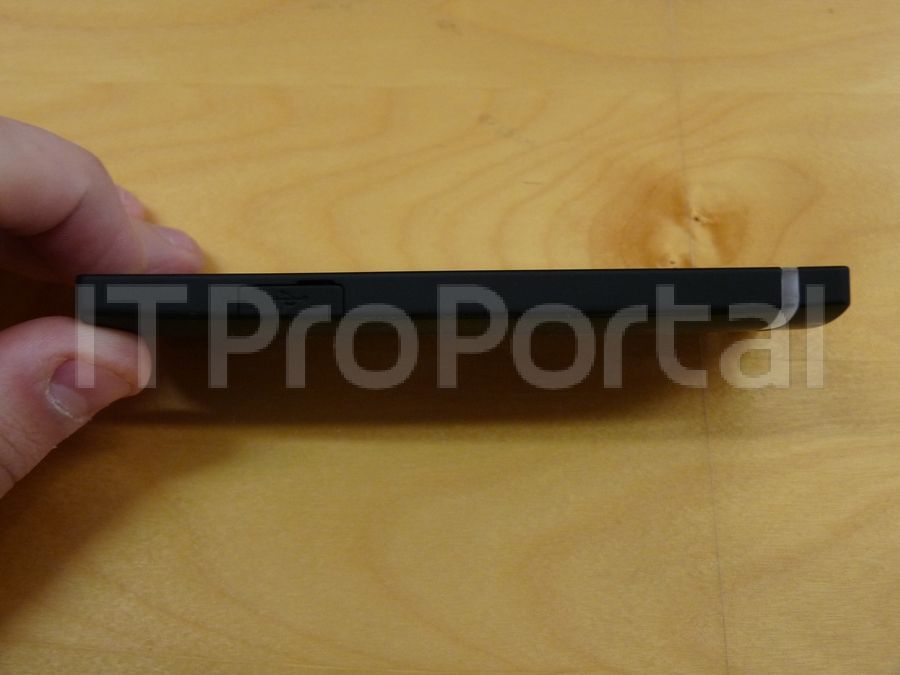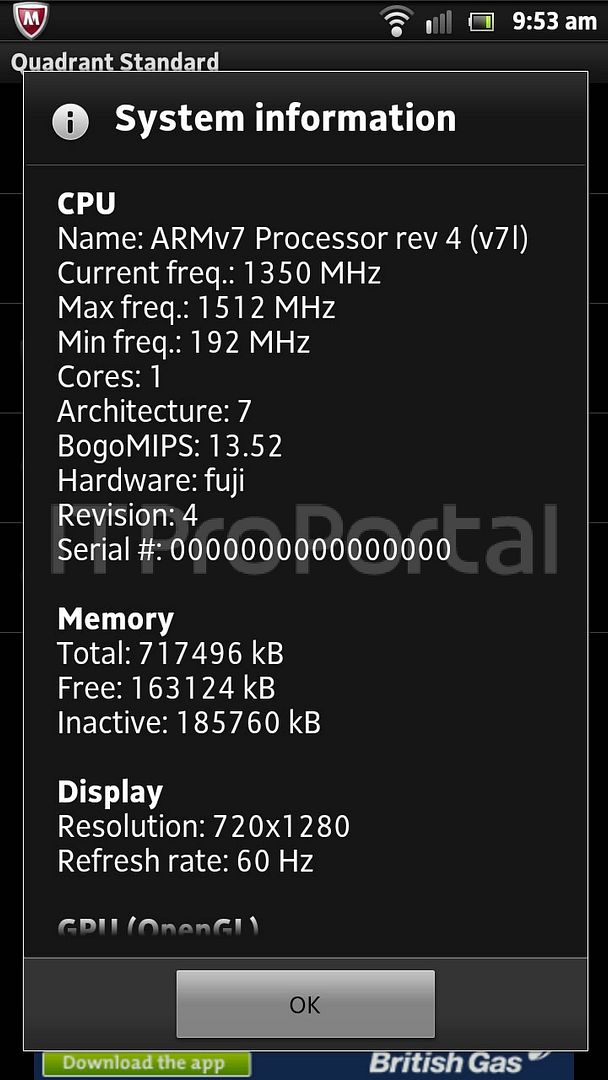 Via ITProPortal.