Now that we've had a good few weeks with the latest Android 2.3.3 update on our Xperia arc and Xperia PLAY, we thought we'd provide our impressions of its main feature, Facebook inside Xperia. There are other additions to the firmware update, including lockscreen notifications, HD video recording fix, battery improvements as well as some other bug fixes. However, Sony Ericsson's deep Facebook integration is the main talking point and is a feature that will also hit the Xperia X10 when it receives the official Android Gingerbread update later this year.
'Facebook inside Xperia' gives users a deeply integrated Facebook experience across a number of different areas of the phone including Gallery, Music, Calendar and Contacts. Sony Ericsson has sensibly tied this up with just a single log-in, so no need to keep entering your Facebook details across various parts of the phone. Click through for our full impressions below.
Accessing Facebook inside Xperia
You automatically get access to Facebook inside Xperia (we'll abbreviate this to FiX for the rest of this article) as soon as you enter your Facebook logon details within the official Facebook Android app. Once logged on, you won't get any confirmation, but you will now have deep FB integration across your handset.
Depending on how much you love/hate Facebook , you may want to turn some features of this integration off. To do this you will need to head over to the sync option settings (Settings – Accounts & sync). Here you will find two Facebook sync options , one for the official Facebook app which allows you to sync Contacts only and one for the 'Sony Ericsson Facebook Integration' which allows you to sync your Calendar, Albums in Gallery as well as other features for your Contacts. However, we couldn't find any way to turn off the 'Like' feature in the music widget.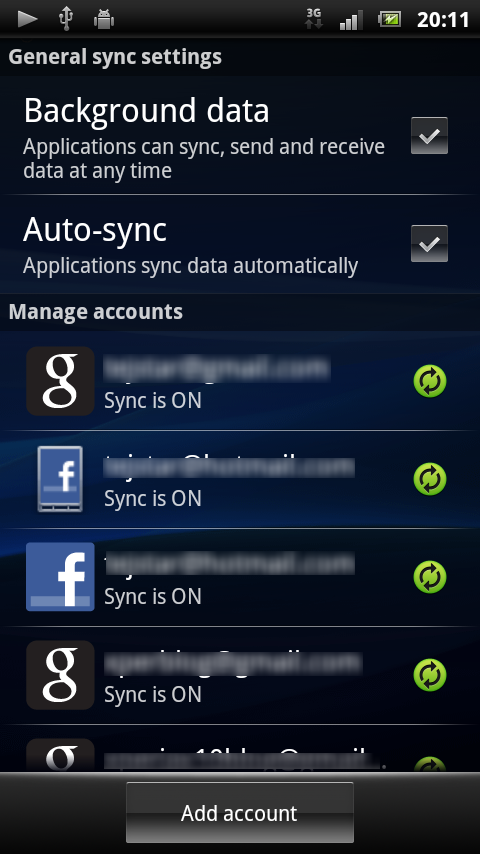 Music player with Like button
One of the coolest features is an integrated 'Like' button in the Sony Ericsson music player. The relatively discrete 'Like' button sits at the top of the screen which posts an update onto your Facebook wall once clicked. Your friends can comment on your music taste all of which is accessible on the handset. The feature uses TrackID to function and we know some users have had issues getting this to work with their music, especially those that have unlocked their bootloader. We've not had any problems ourselves and this piece of FB integration is probably one of our favourites.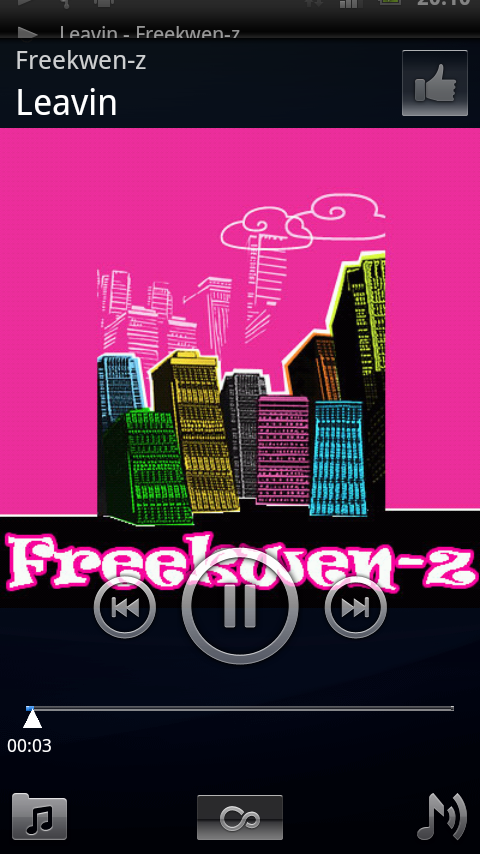 Albums in Gallery
This is another neat feature that syncs the photo albums you have uploaded onto Facebook as well as a 'My tags' album that includes photos from your family/friends that have you tagged. When you click on an individual picture you can see the photo title, as well as who has liked the photo and comments. It is a very seamless experience and works well running in the background. As part of this, photos shared by your friends also have a dedicated tab in the Timescape UI.
Contact sync
This works similarly to the previous contact sync but has been updated to also include syncing your contacts pictures and birthdays as well as pictures and status updates. You can also view your friends photo albums via the contacts and add comments too.
Calendar sync
Self-explanatory, but your Facebook calendar is also synced with the Android calendar. This means no excuses for forgetting your other half's birthday!
Media Discovery App & Widget
Sony Ericsson has also released a new app called 'Media Discovery'. As the name suggests, this is an amalgamation of all of the recent media (including videos and music) that is being liked and shared by your friends on Facebook. You can also see which of your friends have liked individual tracks/videos as well as any associated comments. The app is divided into three sections: 1) Top links (the most popular media ranked), 2) Recent and 3) Mine.
This app comes with its own widget, which is an easier way of keeping on track of media being shared rather than physically clicking on the app. However, one of the downsides is that the widget takes up most of one homescreen (4 x 3 icons) so some of you may not want to sacrifice so much real estate. The refresh interval also seemed a bit haphazard and not related to the settings used in the app, this meant we would often have to go into the app to update the widget. Overall though it's a nice concept and one that we've enjoyed using.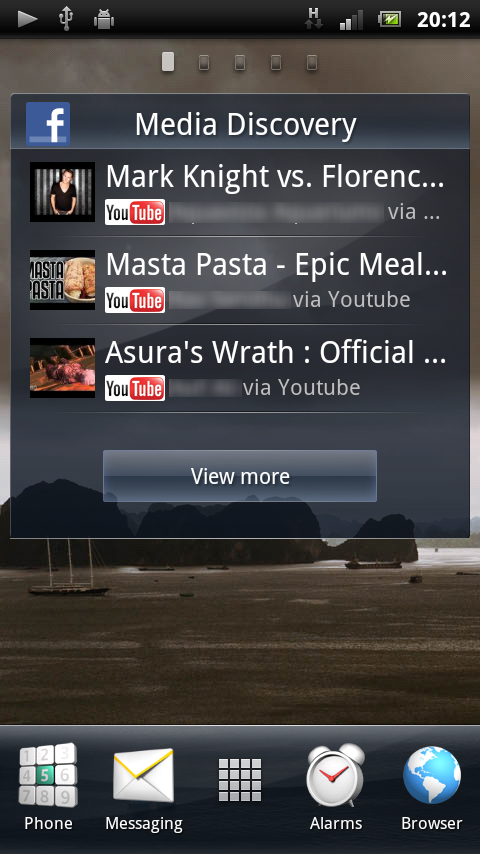 Lockscreen notifications
One of the nice new features the update brings is lockscreen notifications. Now you can see if somebody has tried to call you, left a text message and even Facebook alerts without unlocking the phone. This works well in practice, although you're not given any more than the basic information on the lockscreen i.e. it doesn't tell you who has called or left you message apart from a brief message in the status bar which can be easily missed.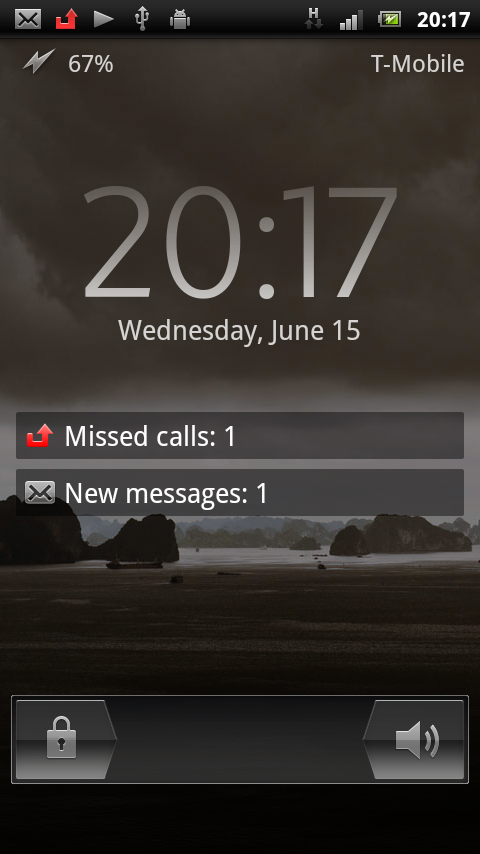 Overall thoughts
If you are a Facebook addict, then this latest update is right up your street. Sony Ericsson has made it simple for you to keep on top of the latest updates from your friends/family and allows you to constantly interact with Facebook whilst away from your PC. We particularly like the Gallery and Music FB integration, allowing us to also view comments and 'likes' in a tidy and stream-lined view.
In terms of any impact on battery life, suffice to say we haven't noticed any impact either way – despite syncing everything through FiX. Hopefully, the overhead isn't too large to impact battery life on a day-today use. Obviously a lot of work has gone into the Facebook integration and we have to commend Sony Ericsson for probably having one of the easiest to setup and simple to use Facebook experiences on a smartphone. FiX is expected to hit the upcoming Xperia mini/mini pro as well as the Xperia X10 in Q3.