Just yesterday we brought you news about the 'PS Store' being fully functional on the Sony Ericsson Xperia PLAY, despite not being formally launched on the handset. All you need to do is download this PSStore.apk and simply install it onto your phone. It works straight out of the box, with no modifications required. We ran it using 4.0.2.A.0.42 firmware on the Xperia PLAY.
Whilst most recently it was only working for Japanese PSN accounts, it appears to now accept European accounts too (we imagine it would work for US accounts as well, but we didn't have one to test). Only nine games are available, all priced at £3.99 and includes Xperia exclusive G-Police.
If you've purchased games on the PSN through other devices such as the PSP, they will not work here unfortunately. All games will need to be re-purchased. There also seems to be no knowledge of previous PSOne classics bought on the Xperia PLAY.
As you can see in our pictures below, games could easily be purchased and installed without any problem. When you open the game that you've installed you will need to re-enter your PSN details, but this only needs to be done once – we imagine this is some form of DRM.
Overall, we're very excited to see this PSN functionality on the Xperia PLAY. We imagine the PSN on the Xperia PLAY will work much the same as the PS3 and PSP once Sony is ready to release it i.e. remembering you purchases across devices and maybe even social features too with other PSN users.
Update: XperiaGamer has a video of the PS Store in action. See the video below.
httpv://www.youtube.com/watch?v=kGcTn0mNR7o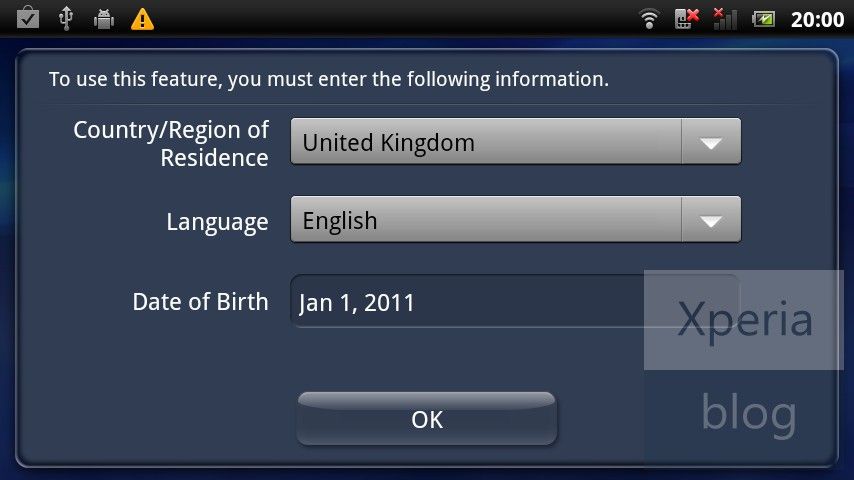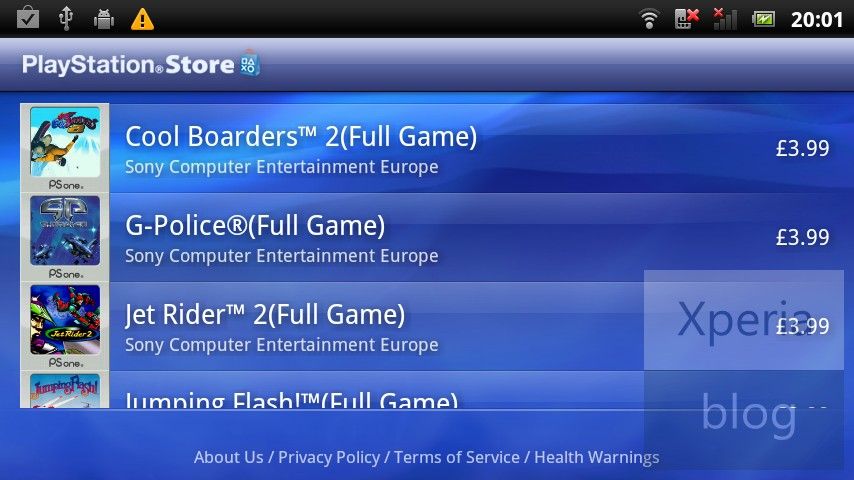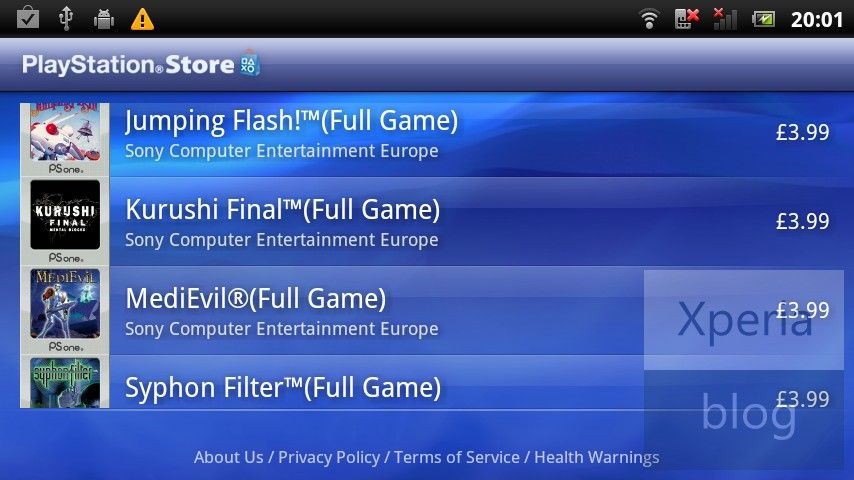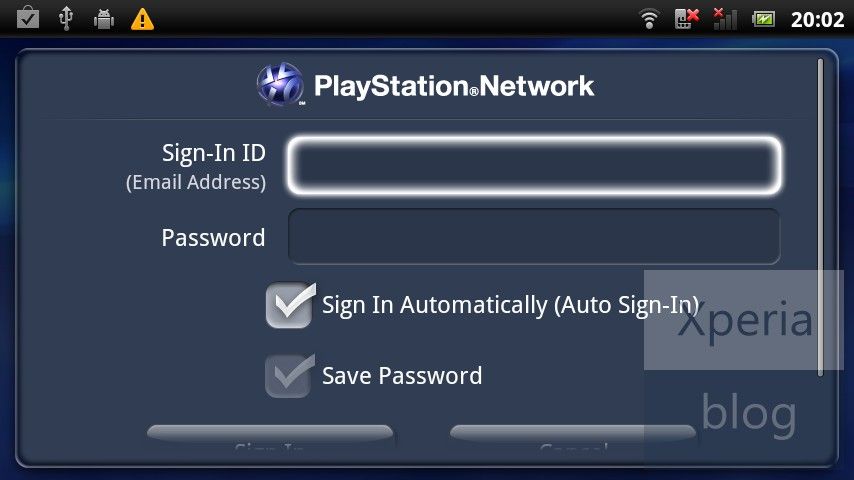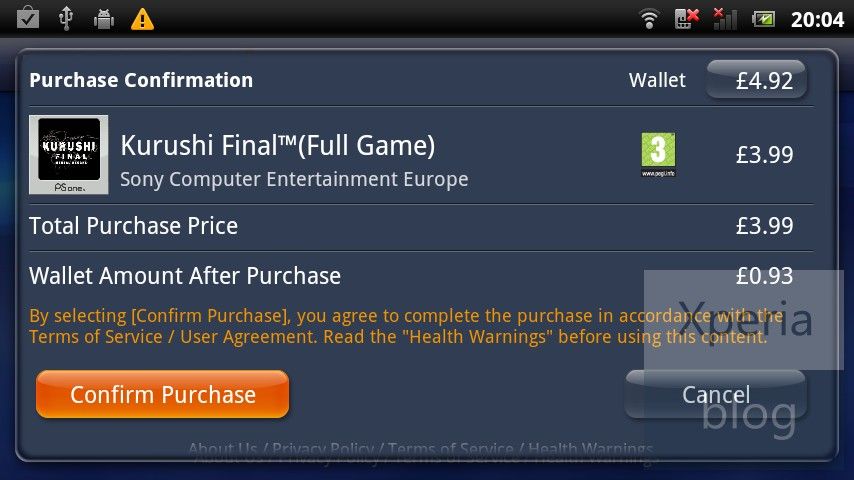 Games available on PS Store
Cool Borders 2
G-Police (Xperia PLAY exclusive)
Jet Rider
Jumping Flash
Kurushi Final
MediEvil
Syphon Filter
Syphon Filter 3
Twisted Metal
Via XperiaGamer.