Pricing for the Sony Xperia ion has remained elusive since it was announced at CES. The Xperia ion will be an AT&T exclusive when it launches in Q2 2012, however we've come across a couple of websites already taking pre-orders for an unlocked handset.
Negri Electronics is by far the cheapest, listing an unlocked Xperia ion for a very reasonable $569.50 and free shipping for those in the United States. Another website called cellhut is also selling the handset for a much pricier $799.99.
Negri Electronics ships internationally, but shipping is not cheap. For delivery to the United Kingdom, the cheapest option was around $60. On current exchange rates, the handset would work out to be around £405 / €490 for those looking to import the quad-band handset into Europe, ignoring any import duty fees.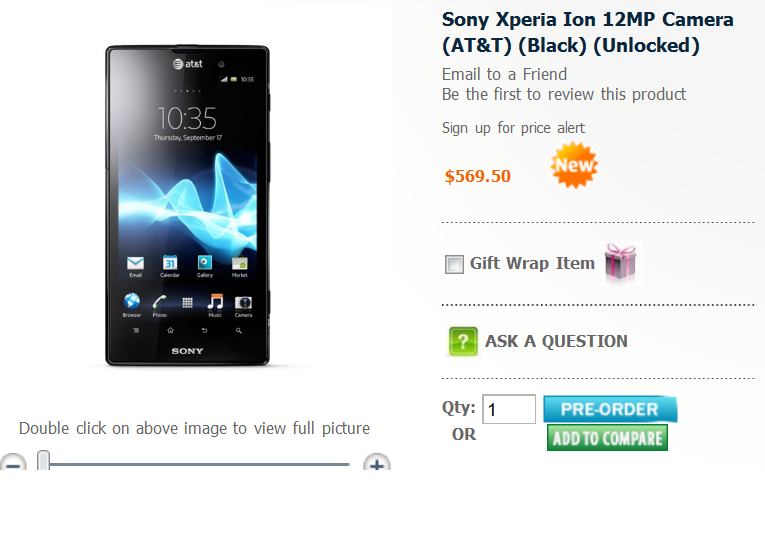 The Xperia ion has a 4.55-inch high-resolution (720 x 1280) display powered by a 1.5GHz dual-core S3 Snapdragon processor, 1GB RAM, 16GB of internal storage (plus microSD), HDMI, NFC and LTE. It has a 12MP Exmor R camera capable of 1080p video recording and a 720p front camera.