This picture has been doing the rounds over the last couple of days showing what is believed to be the Sony LT29i, codenamed Hayabusa, being handled in the wild. There is not too much you can tell from the picture apart from the fact that it is using on-screen buttons, something which earlier evidence has pointed to.
Various tipsters have come out and talked about specs for the Hayabusa. There are some things we agree with and some things that we just don't think are realistic. At the start of the year, we were told from a reliable tipster that the Hayabusa will come with a 4.55-inch high resolution (720 x 1196) display, 1.5GHz dual-core processor, 13 MP camera, MHL port and would not launch before September 2012.
The above makes sense from what we've seen since. Sony has said it will move to the Cortex A15 architecture in the second half of 2012. Therefore the Qualcomm Snapdragon MSM8960 chipset – 1.5GHz dual-core with Adreno 225 – is a good bet, despite not strictly being a Cortex A15 SoC.
Some rumours point to the use of the MSM8960 Pro chipset which uses the more advanced Adreno 320 GPU, this certainly may be a possibility, but it would be a new development if true. Remember, the earlier benchmark used the Adreno 225 GPU. Once the handset is out in the field, hardware is rarely changed so we wouldn't get too hopeful that Hayabusa will launch with the MSM8960 Pro chipset.
The 13MP camera sensor also makes sense, especially as we know that Sony announced new Exmor sensors at the start of the year with a new stacked structure delivering improved camera quality in a smaller chip size. A rumoured June/July launch date for the device is certainly possible. Sony will start shipping samples of the 1/3.06? 13MP sensor, supporting both RGBW Coding and HDR Movie functions, in June 2012 so a Summer launch could happen if Sony want to move fast, although timing would be very tight.
Other specs we've heard reported on the web include a 16GB ROM, microSD memory card support, 1GB RAM, LTE, NFC and a battery capacity of 1,700mAh. A different report pointed to a 2,200mAh battery in a chassis that is 7mm thin, but we find that somewhat hard to believe.
The Sony LT29i Hayabusa will use the Xperia GX naming scheme in Japan according to reports where it will be heading to NTT DoCoMo using the S0-04D model number. This name would follow the Xperia NX that is the Japanese equivalent of the Xperia S. We don't know what the western name for the LT29i will be at this stage.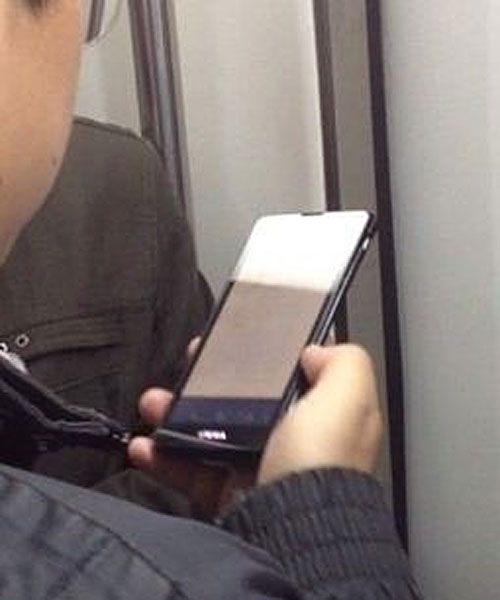 Thanks to all that sent this in!