Sony recently held its Corporate Strategy Meeting for FY13 (12 months to March 2014), where management including CEO Kazuo Hirai discussed achievements over the last twelve months and outlined plans for the year ahead. The big themes discussed included "accelerating initiatives" to grow its electronic business, strengthening profitability in the Entertainment and Financial Services businesses and enhancing the financial foundations of the company.
Sony also talked about a on a unified "One Sony" approach encompassing all parts of its business and produce products that "inspires and fulfils curiosity, and delivers exciting experiences to customers around the world."

Talking specifically about the mobile business, management said that it "intends to accelerate the speed with which it develops and rapidly delivers compelling products to customers that incorporate the best of Sony's technologies." It also talked about executing the "timely launch of new and highly competitive products that build on the success of Xperia Z." Financial targets within the mobile business (smartphones and tablets) stand at 1.5 trillion yen and operating income margin of 4% by FY14 (year to March 2015).
There were a number of questions around the company's mobile strategy from analysts and investors. Once again, some common themes struck through including releasing products faster and leveraging the power of One Sony.
The company also cited the success of the Xperia Z in Asia and Europe (with particularly strong sales in Germany and the UK). However, to grow market share, Hirai conceded that steady growth in the US market was needed.
Harai talked about a change in perception of Sony products, with the Xperia Z and Xperia Tablet Z being key catalysts. He said he had received positive comments from employees and dealers worldwide about finally producing "good products true to the Sony brand". He went on to say that "for the true rebirth and reintegration of the Sony brand, we of course need to improve existing products but at the same time we need to give birth to new ways to enjoy content through the products we offer".
Readers may be glad to hear that Sony will not be giving up on its eye for design, in fact it will remain an integral part in new products. Harai said that if a product has the SONY label on it needs to have a "thoroughly attractive design".
Lastly, Harai is not immune to the challenges he faces in the mobile division. He said that there are "issues to overcome in Xperia". He has spoken to the Sony Mobile management team to "fix certain things". Harai said that "I personally asked that since it is SONY DNA and my DNA, I will personally be involved." Strong words indeed, we look forward to some great things from the future Xperia line-up.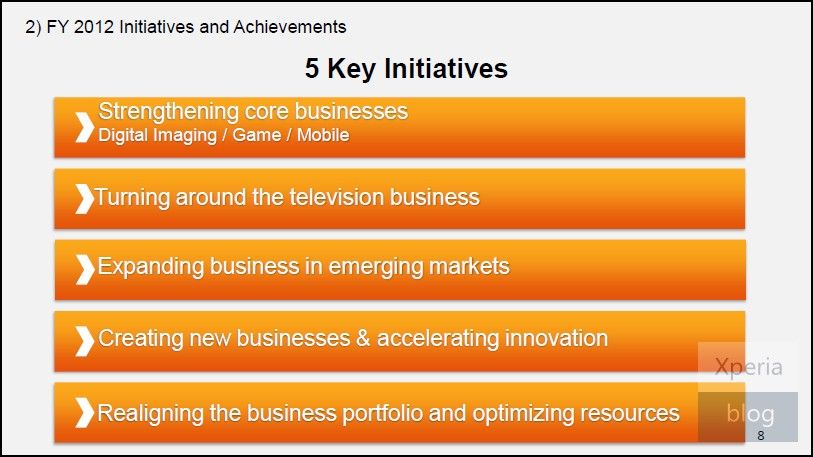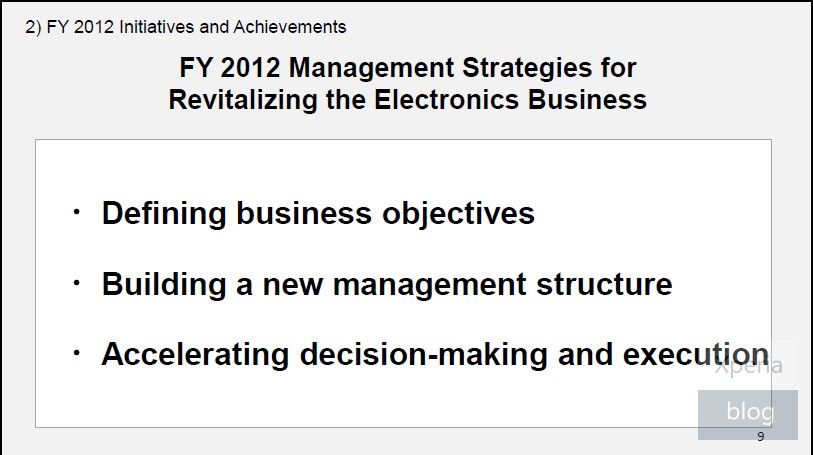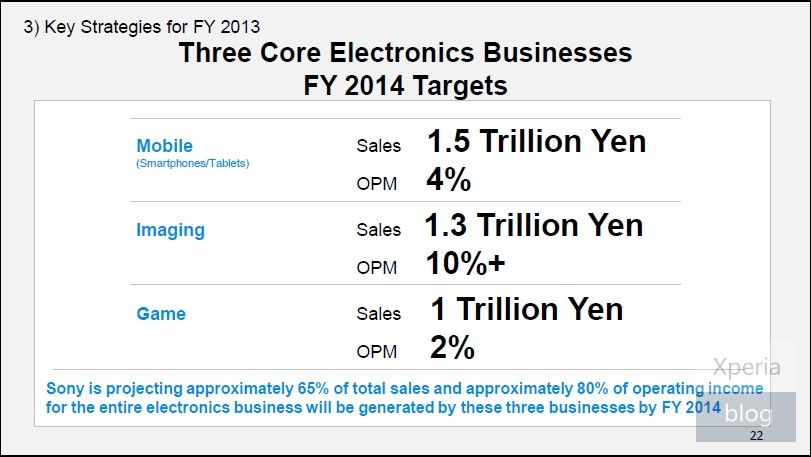 Via Sony.