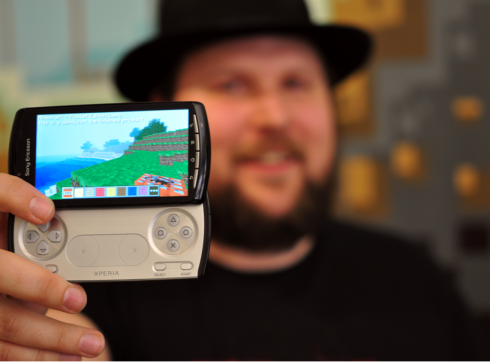 Sony Ericsson has given some details on over twenty new games that are due to hit the Xperia PLAY over the next few months. One of these, which we already knew about, is Minecraft that will be a timed exclusive (see a quick video below). Other games include Pocket Legends and sci-fi MMO, Star Legends. Ten of these games will be timed exclusives including Rainbow Six: Shadow Vanguard which will launch on June 3rd.
We expect some more details next week at the E3 Expo, hopefully including details of new Playstation One games heading to the Xperia PLAY. In the meantime, check out the newly announced games after the break.
Minecraft on the Xperia PLAY
httpvh://www.youtube.com/watch?v=AmhZkRBQbig
New Android Games Exclusive on Xperia PLAY:
Minecraft by Mojang
Battlefield Bad Company 2 by Electronic Arts
Tom Clancy's Rainbow 6 Shadow Vanguard by Gameloft
Desert Winds by Southend Interactive
Ruined by Bigpoint
Icebreaker by NaturalMotion
Sleepy Jack by SilverTree Media
Cracking Sands by Polarbit
Armageddon Squadron 2 by Polarbit
An unnamed fighting game from Khaeon Gamestudio
New Games coming soon on Xperia PLAY:
Pocket Legends by Spacetime Studios
Star Legends: The Black Star Chronicles by Spacetime Studios
Eternal Legacy by Gameloft
Guns 'n'Glory 2 by HandyGames
Dungeon Hunter 2 by Gameloft
Pocket RPG by Tasty Poison Games
D.A.R.K. developed by Gamelab
Samurai II: Vengeance by MADFINGER Games
Vendetta Online by Guild Software
Order & Chaos – Gameloft
Happy Vikings by Handy Games
A game with BALLS by Puppy Punch Productions
Lumines by Connect2Media
Via SE Product Blog.