Sony Corporation released its financial results for the year to 31 March 2012 and it's not pretty reading. Sony reported an operating loss of 67 billion yen and a net loss of 457 billion yen. Despite this, Sony is looking optimistically to the future where it is forecasting an operating income of 180 billion yen for the year to 31 March 2013.
However, we're only interested in the mobile side here at Xperia Blog and the unfortunate outcome of Sony acquiring full control of Sony Ericsson is that disclosure of how well the business is doing has been vastly reduced. What we can work out from the numbers though is how well the mobile division did during the first calendar quarter of 2012.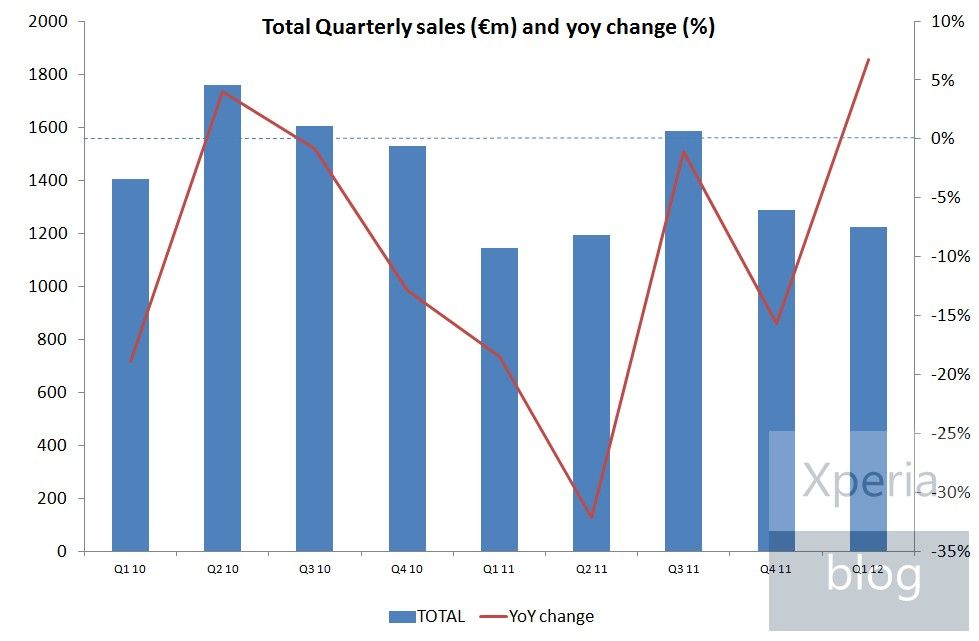 Sony Mobile delivered Q1 12 sales of €1.2bn, up 7 percent on the same period last year which is a good result in itself. This is the first year-on-year sales increase in a quarterly period since Q2 2010. The company sold 7 million Xperia smartphones during the first quarter up from 6 million in Q4 2011.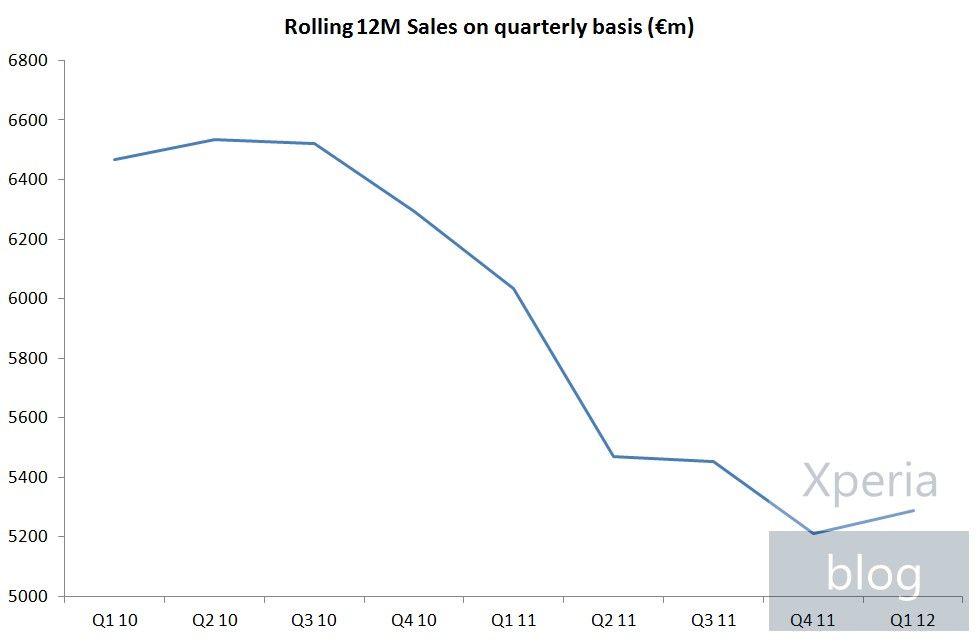 Sony Mobile is forecasting that it will ship 33.3 million Xperia smartphones in the year to March 2013, a 48% increase over the prior fiscal year where it sold 22.5 million smartphones. This would imply 8.3m phones per quarter, a number that should be achievable given the 7m run rate from calendar Q1 2012.
Remember unit shipments last year were affected by component shortages as a result of the Earthquake and the Floods in Japan, so the comparatives are weak. As a note of caution though, Sony Mobile said that "severe competition in smartphone markets is anticipated to continue in the fiscal year ending March 31, 2013." It highlights that things won't be easy, but hopefully under complete Sony management we will start to see a stronger Xperia presence going forward.