Another couple of low-end Sony handsets have been outed by benchmarks. The Sony ST23i has made an appearance on the GL Benchmark website. The Sony ST23i handset is likely to be the sibling to the Sony ST21i Tapioca, which could support dual-sims hence the 'Tapioca DS' nickname given in a previous leak.
The Sony WT23i Walkman has made a first appearance in the AnTuTu benchmark and this will be another low-end handset. The benchmark shows it will have an 800MHz processor, much like the ST21i and ST23i and a display with 320 x 480 resolution. It is likely to be using the Qualcomm MSM7227A chipset. These handsets will probably be targeted to emerging markets.
Sony ST23i Tapioca DS
Sony WT23i Walkman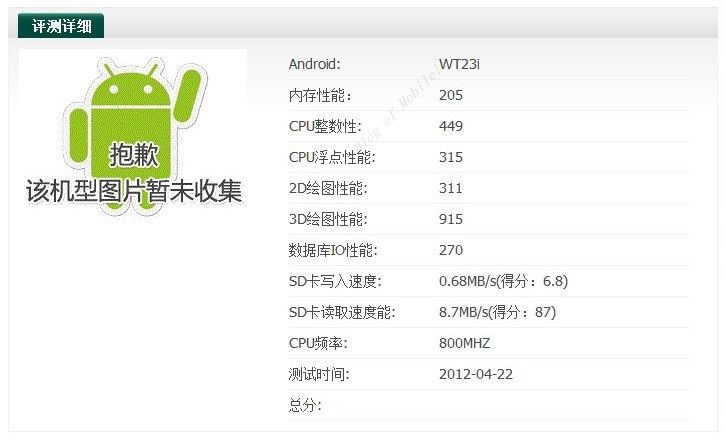 Via Blog of Mobile.