Sony has officially launched PlayStation Mobile (PSM) for PlayStation Certified devices this morning, as expected. Select Sony Xperia and HTC One smartphones can now access the new PlayStation Mobile app, which replaces the previous PS Store app. PS Vita owners also have access to PSM. If you already had PS Store installed on your handset, you will be prompted to update the app when you click on it. If you don't already have the PS Store app then you can download the apk directly from here.

As we have previously highlighted, PlayStation Mobile has dropped all of the PS one classics from the PlayStation Store and instead you get a collection of dedicated content. We've included some screens on what's on PSM at the moment at various price points (from €0.50 to €12.99), new games will be added every Wednesday. All PSM games support the on-screen virtual DUALSHOCK controller. Highlights include Super Crate Box, Samurai Beatdown and audio app Beats Trellis.
You can see the full list of PlayStation Certified devices below, but more manufacturers have recently signed up to the programme including Asus, Fujitsu, Sharp and Wikipad. PlayStation Mobile is initially available in nine countries including Japan, United States, Canada, United Kingdom, France, Germany, Italy, Spain, and Australia with more to follow.
PS Store app is now replaced with PSM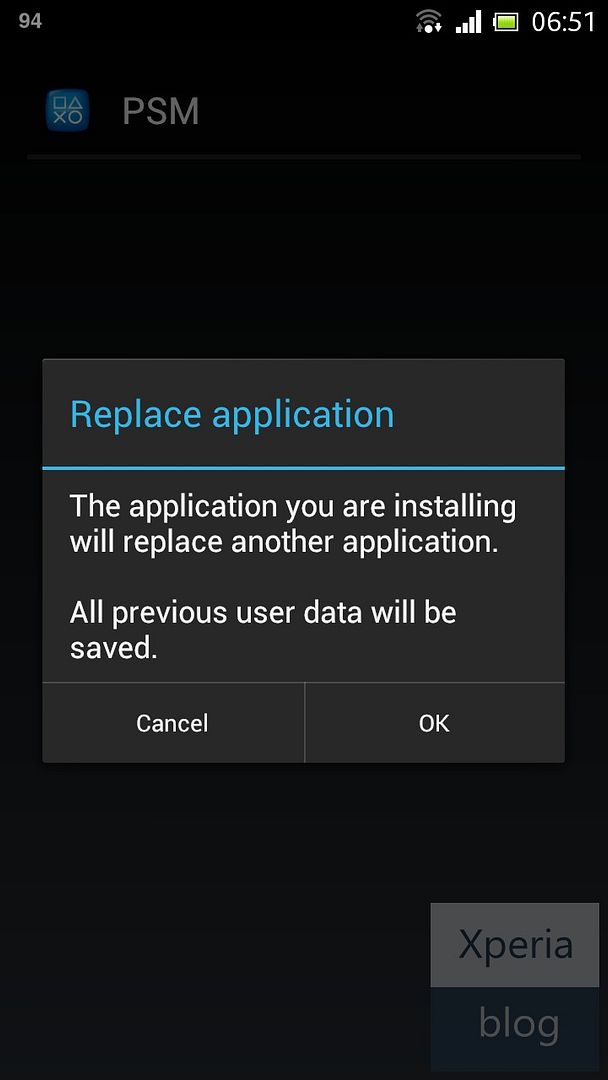 New PSM icon
Accept the new user agreement and sign in with your Sony Entertainment Network account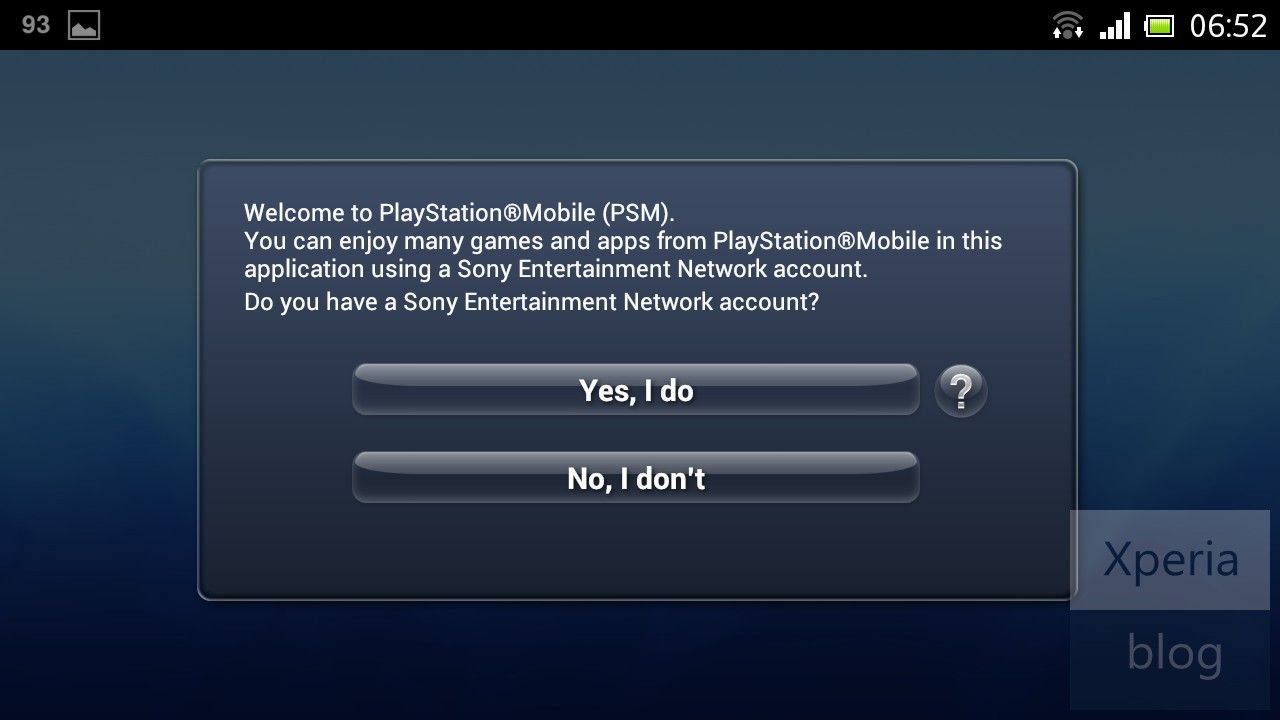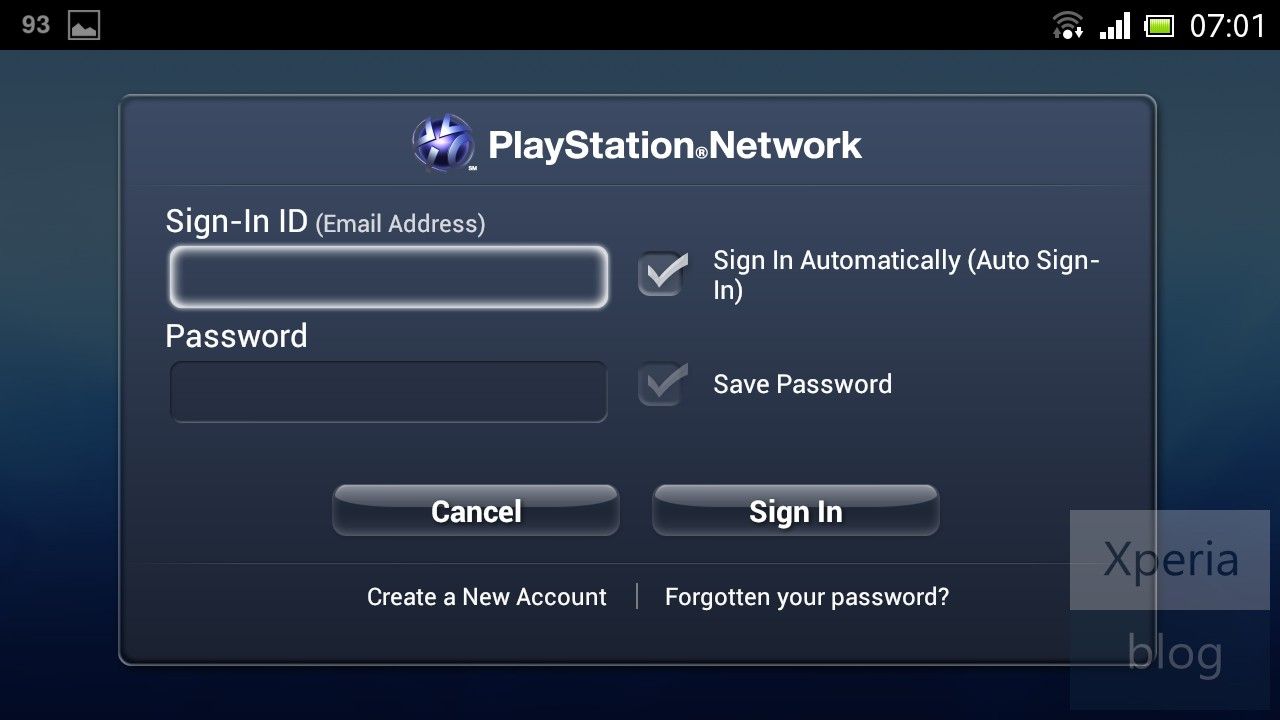 New PlayStation Store for PSM brings dedicated content; PS one classics are no more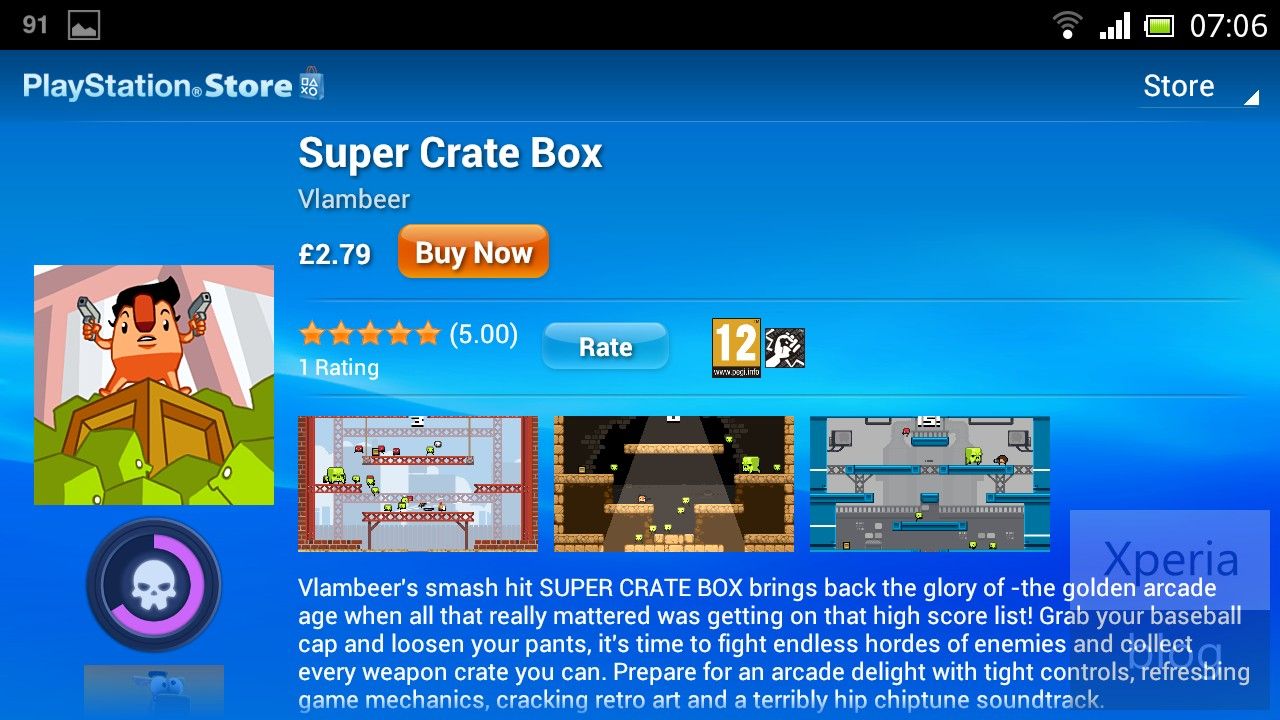 Content can be filtered by Games and Apps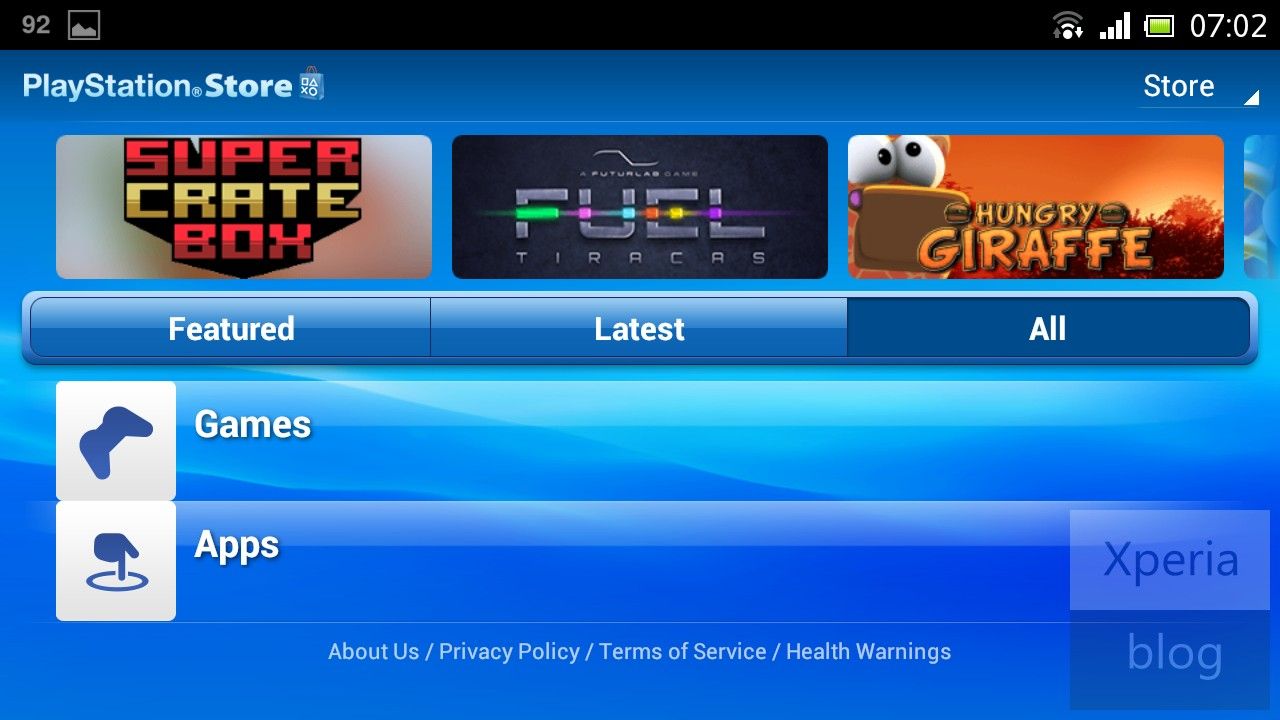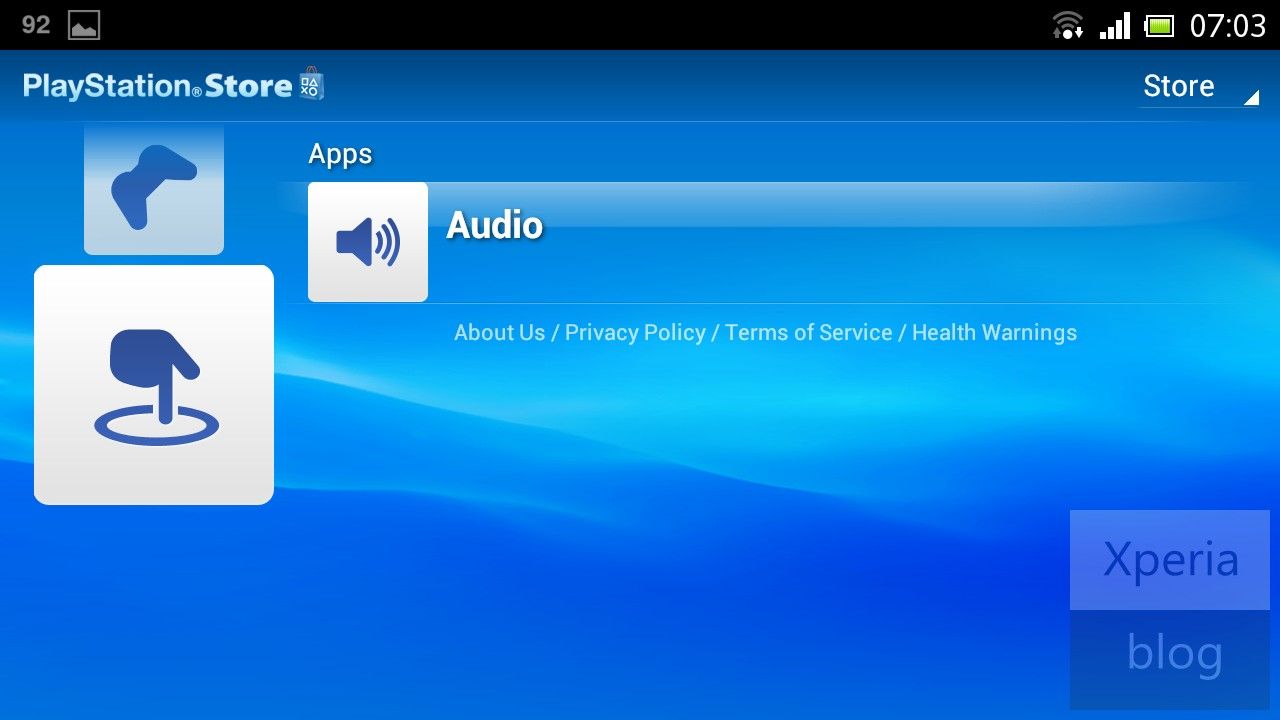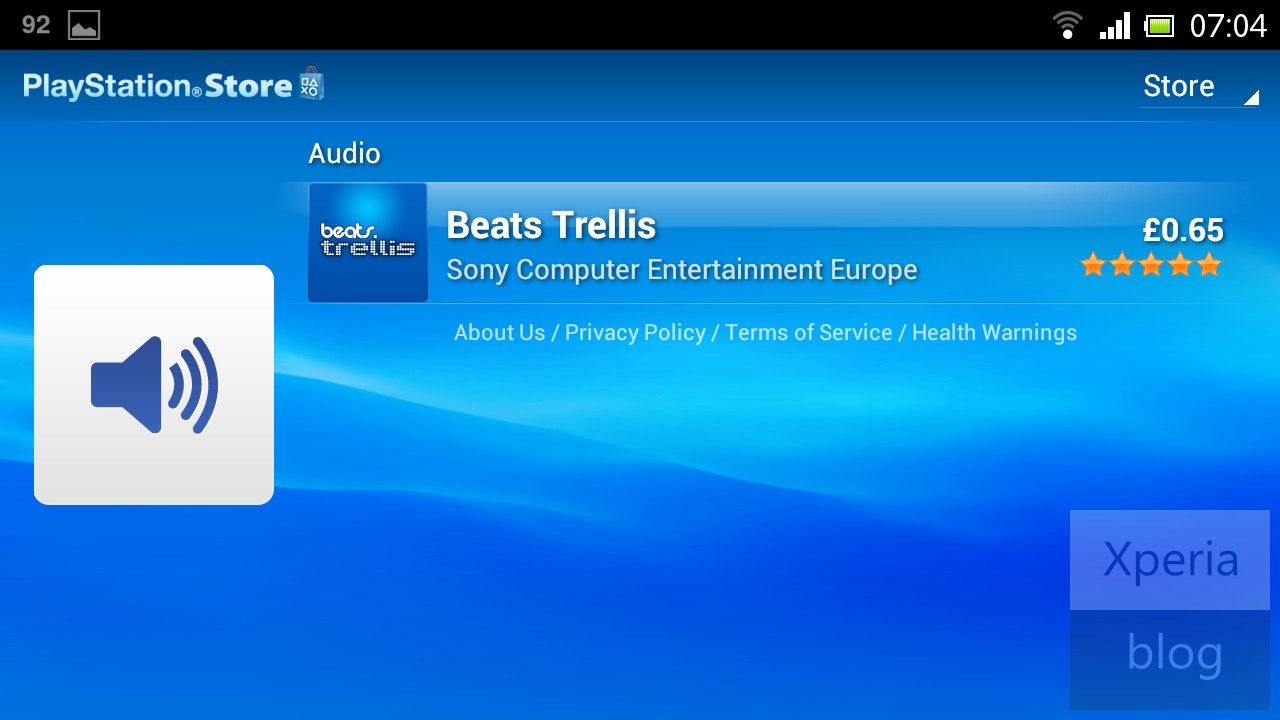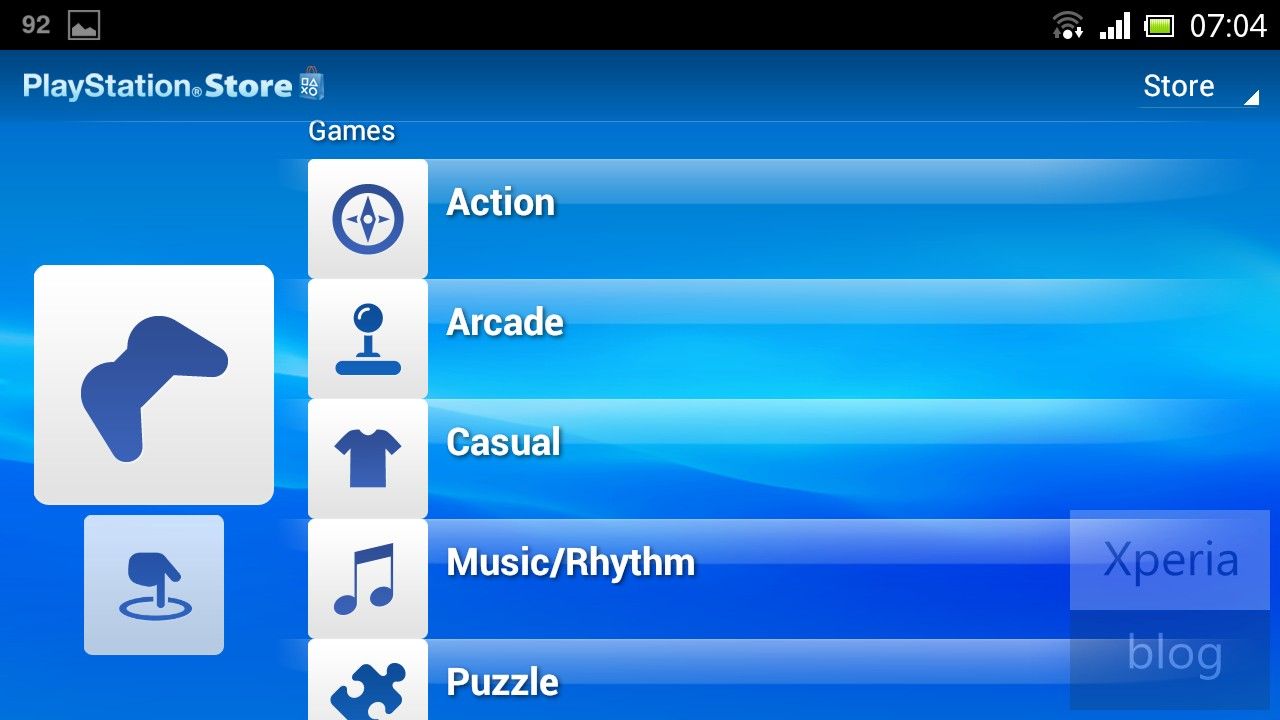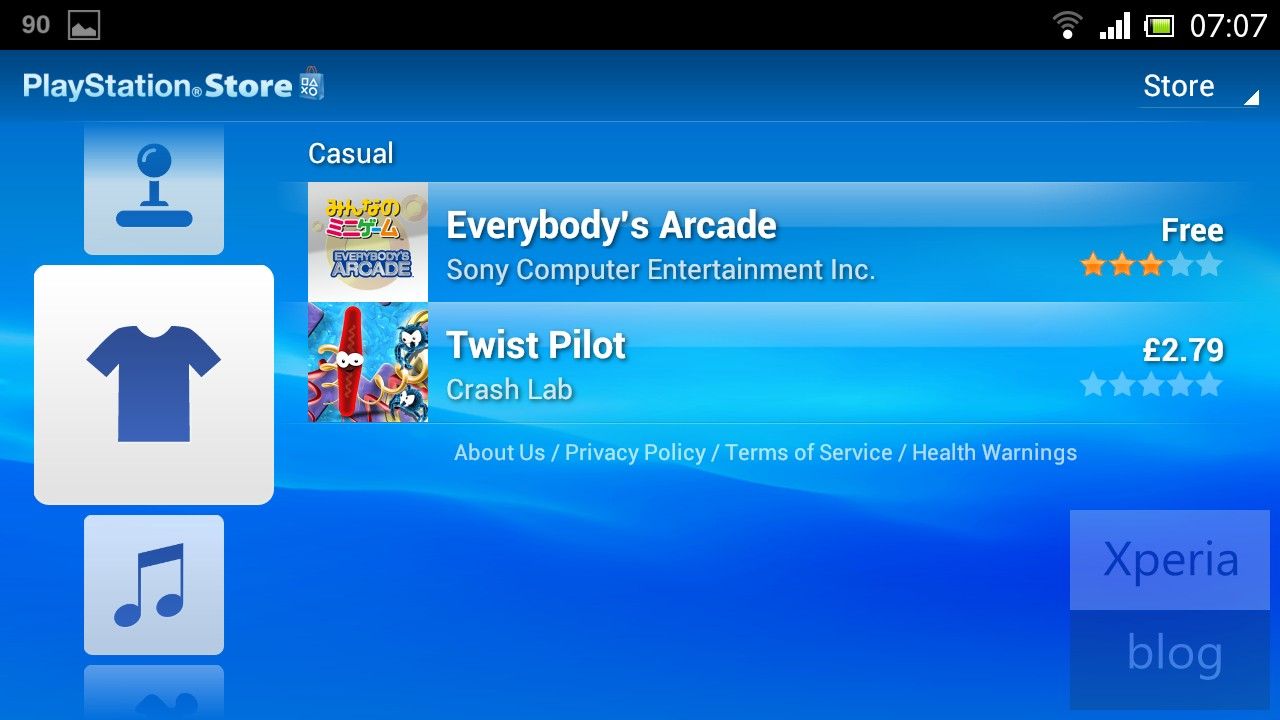 21 games have launched on PSM so far; new games will be added every Wednesday
PlayStation Mobile Launch Titles
Aqua Kitty – Milk Mine Defender ($3.49 / £2.79)
Beats Slider ($0.79 / £0.65)
Beats Trellis ($0.79 / £0.65)
Everbody's Arcade (Free trial / IAP)
Flick Hockey ($2.29 / £1.79)
Frederic – Resurrection of Music ($3.99 / £3.19)
Fuel Tiracas ($0.49 / £0.40)
Hungry Giraffe ($2.99 / £2.39)
incurvio ($7.49 / £5.89)
Loot the Land ($3.99 / £3.19)
Magic Arrows ($4.99 / £3.99)
Numblast ($2.99 / £2.39)
Nyoqix ($5.49 / £4.49)
Rebel ($1.99 / £1.59)
Samurai Beatdown ($0.99 / £0.79)
Super Crate Box ($3.49 / £2.79)
Tractor Trails ($2.29 / £2.59)
Twist Pilot ($3.49 / £2.79)
Underline ($2.79 / £2.19)
Wipe! ($1.49 / £1.19)
Word Blocked ($1.99 / £1.59)
PlayStation Certified devices (as at 3 October 2012)
Sony
Sony Tablet P
Sony Tablet S
Xperia Tablet S
Sony Mobile Communications
Xperia acro HD IS12S
Xperia acro HD SO-03D
Xperia acro IS11S
Xperia acro S LT26w
Xperia acro SO-02C
Xperia arc SO-01C
Xperia GX SO-04D
Xperia ion LT28at
Xperia ion LT28i/LT28h
Xperia NX SO-02D
Xperia PLAY R800i/R800a/R800at
Xperia PLAY R800x
Xperia PLAY SO-01D
Xperia S LT26i
Xperia SL LT26ii
Xperia SX SO-05D
Xperia T LT30a/LT30h
Xperia TX LT29i
Xperia V LT25i
HTC
One S
One V
One X
Thanks Ali!